PALM SPRINGS/NYC/PORTLAND/SEATTLE (AND BEYOND): THE BEST MUST-HAVE HIPSTER SUMMER ACCESSORY
By Nora Zelevansky / April 14th, 2010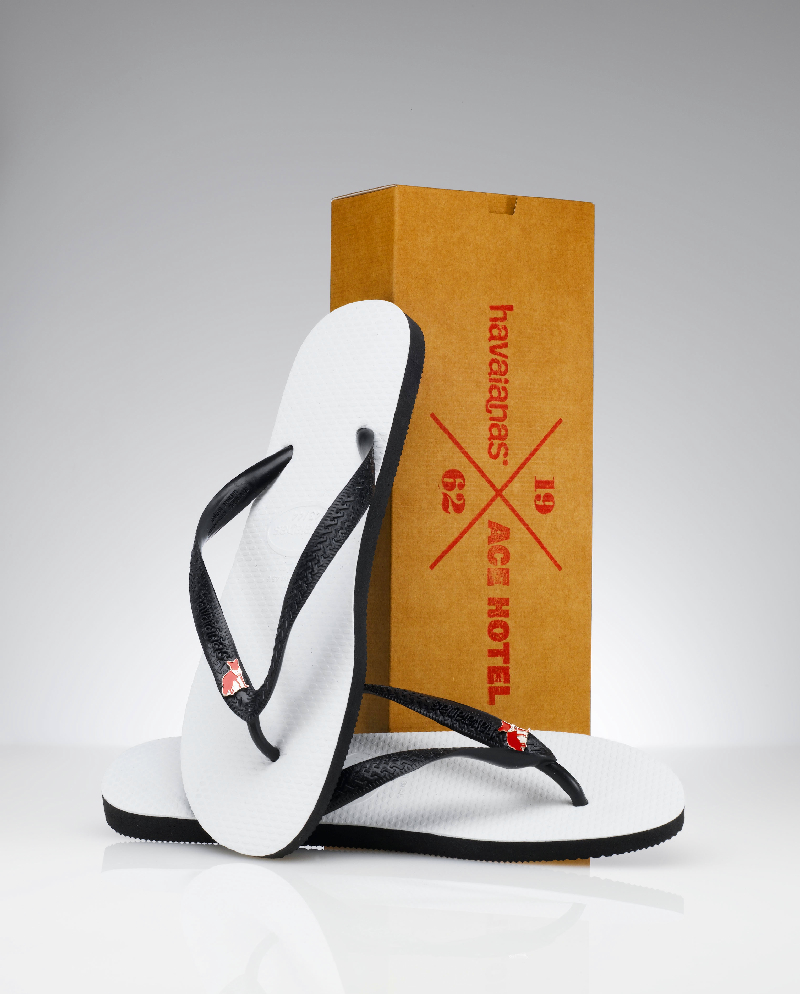 What's up, Ace?  Yeah, YOU, Scoop.  Extra, Extra!  Read all about it!
You know what?  I don't know where I'm going with this.  I wish I did.  But I don't.  I think I just wanted to say "Ace."  And now it's even sadder because I admitted it.
Eh, let's just get to the point:  Ace Hotel is partnering Havaianas to create limited-edition flip-flops that are available starting on April 15th as part of their in-room minibars (don't mistake them for Toblerone and even them!  Though maybe they're less fattening?) and online.  They're $22 a pop (for two–heh) and the website only has 50 pairs available, so get on it.
Get your paper!  Get your limited-edition Havaianas!  Hot off the presses!  Extra, extra!  What?
xo – N.