SF (AND BEYOND): THE BEST WAY TO GET NUTS
By Nora Zelevansky / April 30th, 2010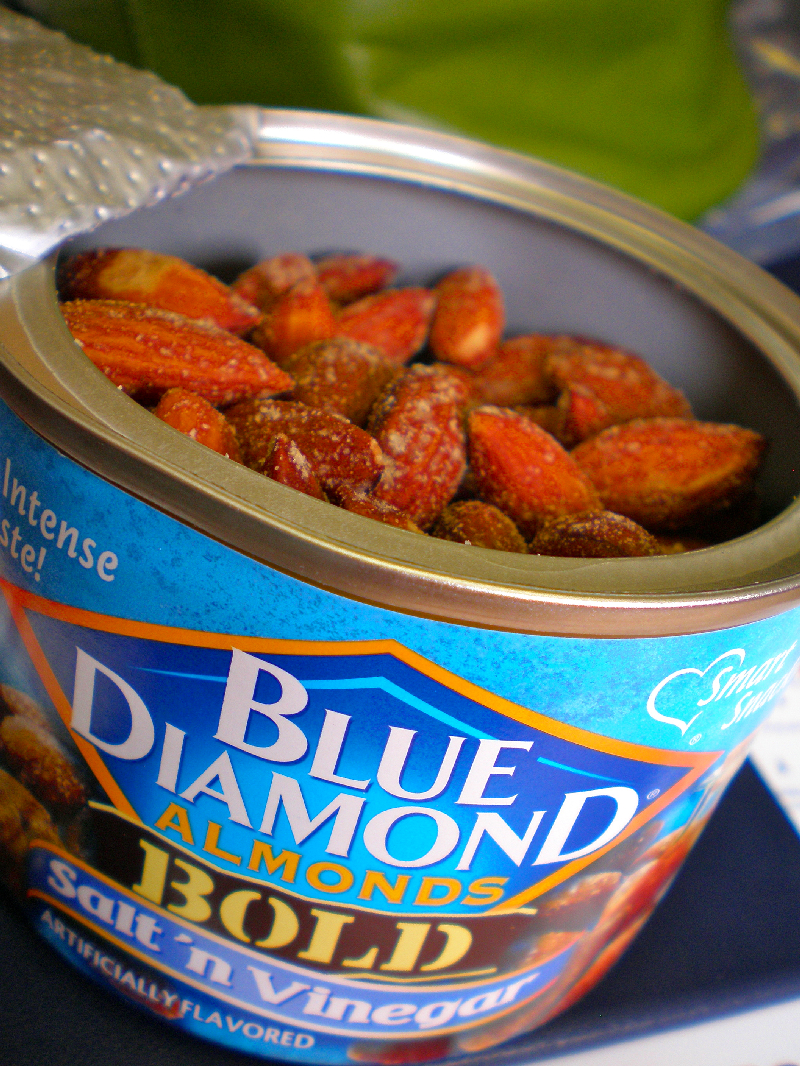 Some times you feel like a nut.  But I never do.  I don't like nuts.  I just don't.
Still, if I have to eat a nuts, I'll generally take an almond above the rest.  I guess that's what possessed me to check out these newer "Bold" Blue Diamond almonds on my way home from India.  Well, let's be honest: I was attracted by the "Salt 'n Vinegar" descriptor.  I feel like it's my duty to report on all things with this flavor combination.
Maybe I should rename this blog, The Salt Lick.
Anyway, my mother always told me to eat a couple almonds a day, as they're anti-carcinogens, so that seems like as good an excuse as any to eat these.  (Of course, she also told me not to eat so much salt.)  Regardless, these taste just as delish as they sound and probably make a pretty good snack for low carbers too.
Amusingly, while I bought these snacks during a layover at London's Heathrow, they're actually grown and created here in Northern California.
Now, that's what I call nuts.
Have wonderful weekends!
xo – N.