CHI TOWN (WICKER PARK): THE BEST PICTURES TO STEAL FROM RACH AND USE FOR A POST ABOUT THE CUTEST INDIVIDUAL BIRTHDAY CAKES
By Nora Zelevansky / May 10th, 2010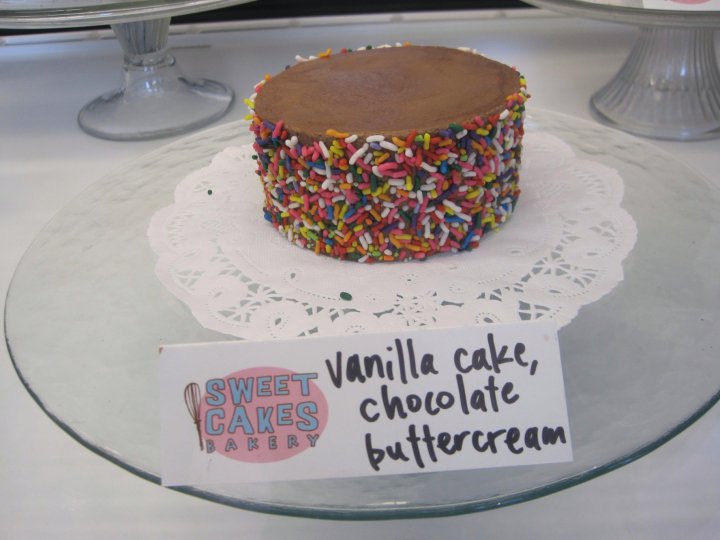 You know the very best thing about using R.'s photos for this post?  She does all the work and I get all the glory.  Right, R?  Can't you just see me rubbing my hands together like a super villain?  I'm actually cackling.  You just can't hear me because I'm all the way in Pittsburgh.
Anyhoo … this weekend T. took us (R, M & I) to her Wicker Park hood in Chicago (scene of her upbringing!) and showed us around all the cute shops and yummy restos.  Well, maybe not all per se.  But many.
First up, this sorta charming little bakery Sweet Cakes, where they make the cutest individual birthday cakes I've ever seen.  It's hard to give you perspective because it's in a photo (good job, R–jeez!).  But basically this is the size no one ever actually makes.  A little larger than a baseball-ish?
Anyway, if I lived in Chicago, I would want these birthday cakes on my b-day, when you know everyone just wants a bite of cake anyway.  Or whatever.  Maybe you want more.  But who cares what you want?  It's my birthday.  I mean, at least in this imaginary scenario.  Whatever.  Now I'm just pissed at you for being so selfish on my birthday, even though it's not.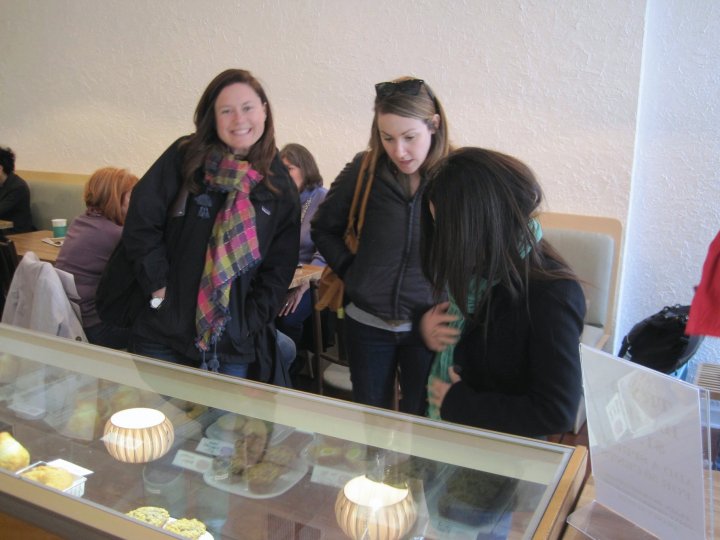 Here we are browsing, while M. (happily or so it appears) chooses a carrot ginger coffee cake that we all proceed to gobble.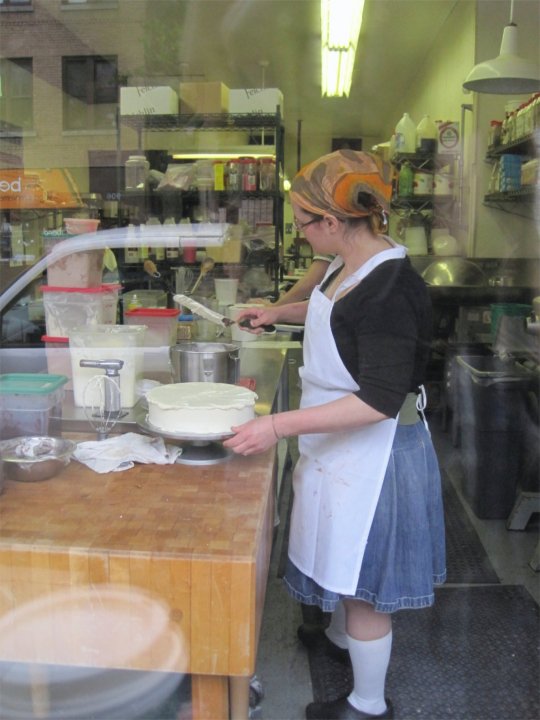 Also, you can see through the bakery window into the kitchen as they frost etc.  Yum!
Bad socks.  Good cake.
Anyway, you all should be thanking R for the use of her, ahem, stolen photos because otherwise I was going to do a post on how cool the toilets are at Chicago O'Hare.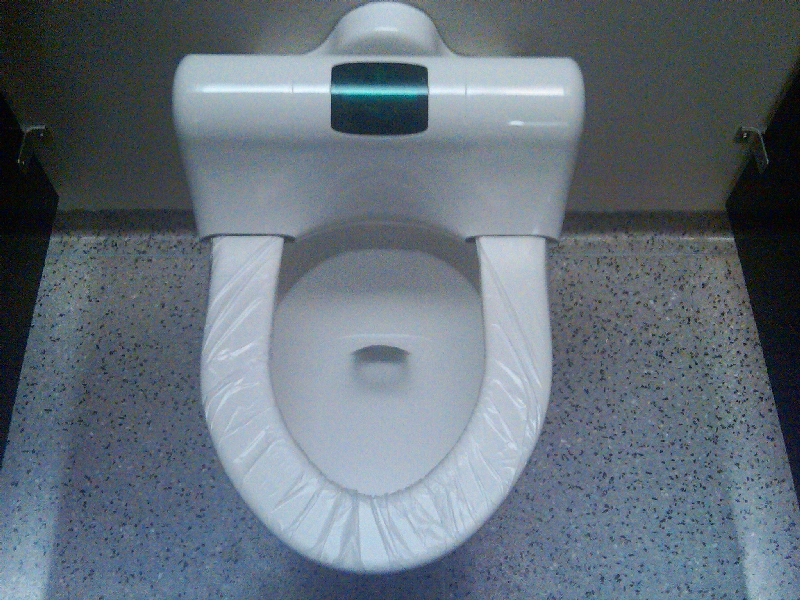 Just in case you thought I was kidding.
But, seriously, the plastic rotates, so it's always clean and the seconds tick off, so you know when to expect a flush.  You gotta appreciate that.
xo – N.