LA (AND BEYOND): THE BEST WAY TO WORK YOUR BOOBS (AND POSSIBLY YOUR GAG REFLEX)
By Nora Zelevansky / May 6th, 2010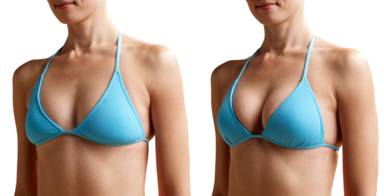 Guilty though we may feel about our level of mounting excitement, the truth is, if you're anything like me, you're pretty damn thrilled that the new Bachelorette is starting on May 24th.
That's right: I can't wait to roll my eyes at trite expressions of inauthentic feeling like, "I'm here for the right reasons" and "Chris, I'm excited that my future husband may be in this room."
Sure, it makes me gag, but so do buttered popcorn flavored jelly beans and I still eat those.  It's all about moderation.  And a really undiscerning taste level.
ANYWAY … so you can imagine my elation and surprise when I received an email in my "Inbox" yesterday with some insider info about the season premiere.  (The above pictures of string bikini clad boobs will finally be explained here.)
Apparently, the new bachelorette, Ali Fedotowsky …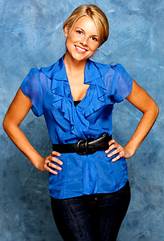 … will be rocking the above Envy Push-Up Bikini by Voda Swim during the first episode.
This is useful information for four reasons.  Ready?
1. If you have small boobs that you wish were bigger, you now know what bathing suit to buy for this summer (yours for $110).
2. You now know that blue is Ali's color.
3. You now know that Ali's boobs are probably smaller than they'll look.
4. You have time to mentally prepare for an inevitably awkward hot tub and/or pool scene between Ali and 25 hair gel-slathered men with waxed back hair.  Get that gag reflex under control now.
How will they top the foot fetish dude this year?  That question will be answered soon enough, as Ali inevitably keeps all the really vanilla genitalia-free Ken dolls around and, within the first three episodes, sends home the one funny normal guy who you like best.
Can't you just hear yourself?  "I actually liked that guy!"
Better get to training with those butter popcorn jelly beans.  The Bachelorette waits for no man. Not even Jake.
Will you accept this bikini?
xo – N.