LA (BRENTWOOD): THE BEST MAKEUP APPLICATION SANS HARD SELL
By Nora Zelevansky / May 28th, 2010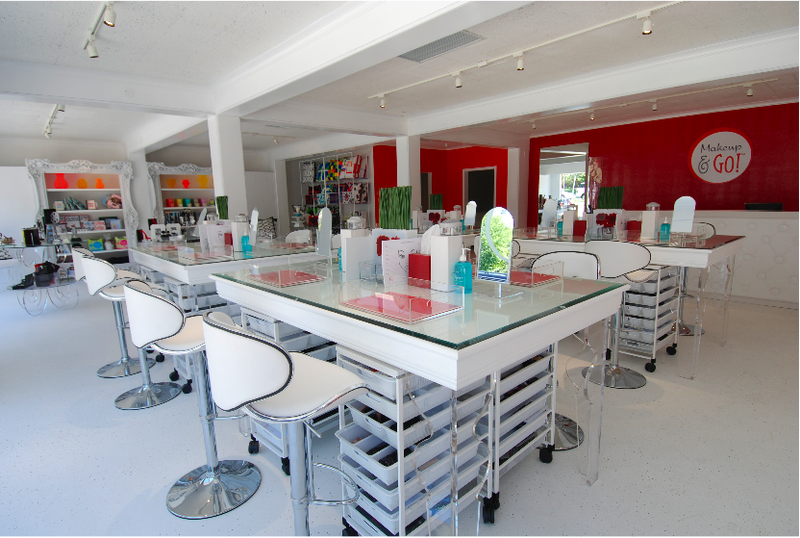 I'm not one to talk trash about Barneys.  In fact, when I hear someone else do it, I feel defensive.  Like someone has been talking about my mom.
Still, I must admit that when B.F. & I shopped the cosmetics floor last weekend, we met a pretty unfortunate salesperson.  She was like up our, well, you know, trying to sell us products that we actually were already prepared to buy.  I ended up making my purchase despite her, not because of her.
So, I guess that's partially why I think the introduction of Brentwood's Makeup & Go is a viable idea.  See, sometimes you need a little finesse.  At this spot, you can make an appointment for everything from a "touch up" to a full-fledged red carpet face (or even a blowout) without having to worry about the quality of makeup artist or having to endure some really irritating pitch entitled, "Why you can't live without iridescent eyeshadow brushes."
I've yet to go (yes, yes, I'm bad and have not yet hauled my bum to Brentwood).  But I did get a hold of the adorable above photo.
Looks pretty promising to me.
xo – N.
P.S.  Happy Memorial Day, Linters!