CHI TOWN (AND BEYOND): THE BEST GOAT CHEESE ICE CREAM MAYBE? AND, OKAY, SOME BIG STAR TACO ACTION
By Nora Zelevansky / June 4th, 2010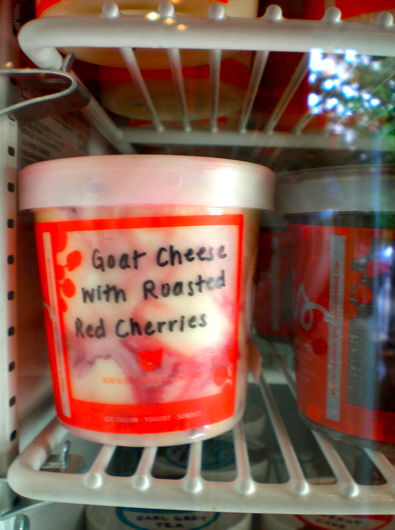 It may feel as if my Chicago posts are never ending, even though I only spent a weekend, but there was so much to find!  I didn't even take pictures of certain amazing culinary experiences, so I won't even bore you with them.
For instance, I won't even mention the Tacos al Pastor (with small pieces of crispy pork and pineapple) at Big Star in Wicker Park.  Or that we snagged a table really quickly there for a big party on R.P.'s b-day and that's because T. & her friends seem like the "Mayors of Chicago" according to M.  T. knew people everywhere we went!  But I won't even go into that.
Or show you these pictures from that night: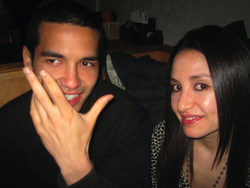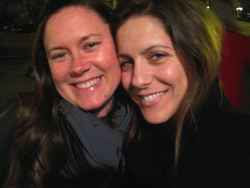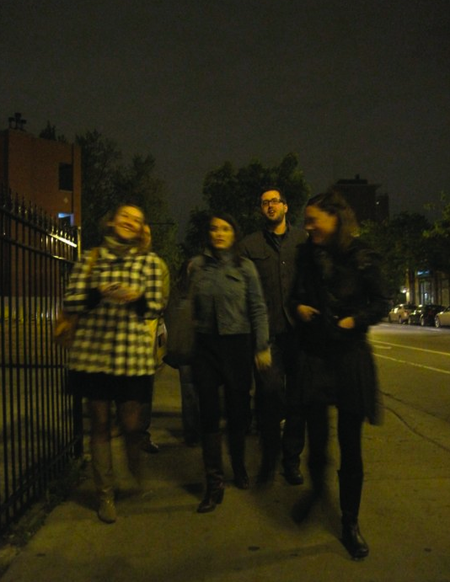 [Walking to a bar from Big Star.  See?  I didn't even MENTION a bar.  I would actually, but I forgot the name.]
See, I actually showed a lot of restraint not showing you everything!
Anyway, I spotted this above Jeni's Splendid ice cream during our shopping excursion earlier that same day.  Of course, I was originally attracted by the goat cheese component, as I imagined that maybe it was lactard-friendly.  But on further investigation, this ice cream seems to be some kind of amazing local-ish phenomenon with flavors like Salty Caramel, Wild Lavender, Thai Chili and Bourbon Battered Pecan.  Okay, it's out of Ohio.  But they sell it in Chicago!
So, somebody in Ohio or Chicago go get some RIGHT NOW!  Or order it online. Then please report back to me STAT.
xo – N.