NYC (AND BEYOND): THE BEST NEW M & M INVENTION
By Nora Zelevansky / June 15th, 2010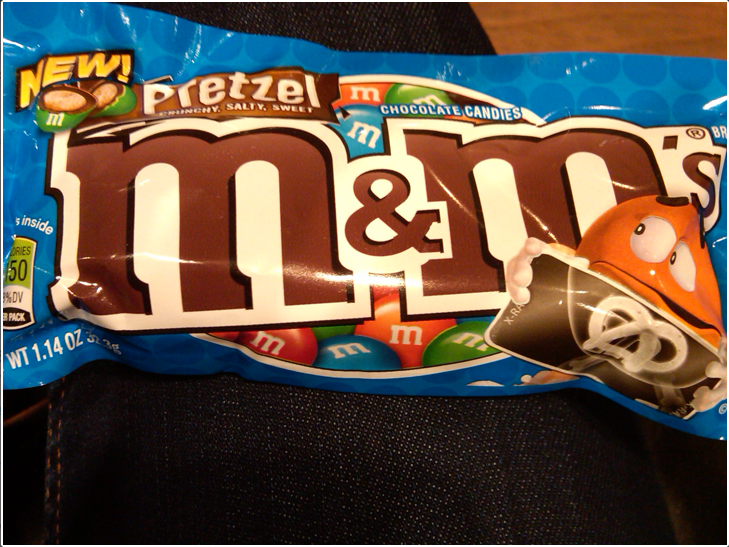 If you're thinking this post is about chocolate chip cookies with M & Ms in them, then, well, I can see your point.  But truly there is something even more genius on the horizon that I discovered while innocently perusing a bodega's candy rack for some … well candy.  I mean, duh:
Pretzel M & Ms!  Sweet, salty, happy perfection, at least my two preggers friends S. & Z. agreed.  (Z. went to five stores seeking them out again the next day.)  Sorry, Z.   I outed you.  As a Pretzel M & M fiend.
BTW–the newish coconut ones aren't bad either, though one can only eat so much coconut with out feeling a little nauseous, like he or she has eaten suntan lotion.  But that's just one LINTER'S humble opinion.
This candy hangover goes out to all of you.
xo – N.