NYC (EAST VILLAGE): THE BEST LIVING UP TO THE HYPE
By Nora Zelevansky / June 14th, 2010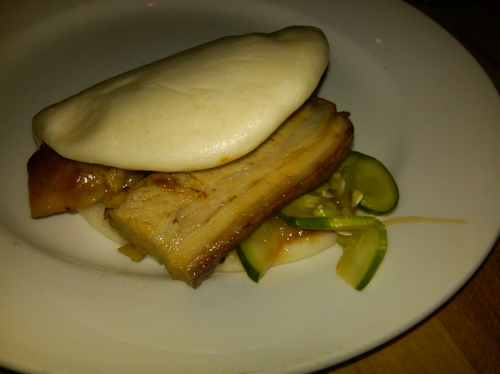 Though I've never written about Momofuku before, it still feels a little redundant.  I mean, let's be honest.  You've probably heard more about those restaurants than you have about Mozza and Matsuhisa combined.
Still, I can't just IGNORE my first time at Momofuku Noodle Bar, especially when my father feels it's a religious experience on par with hallucinogenic meditation or like chocolate chip cookies from BLD.
But I'll keep it short.  I've been to Momofuku Ssäm once before, but for some reason this experience stayed with me more (maybe it was the company, right A.P. & S?).  The above Pork Belly Buns are insane with a hoisin-type sauce, but more brothy, and pickled cucumbers.  Sometimes the fattiness of pork belly freaks me.
Yup.  I admitted.  But not this time.  It was amazing.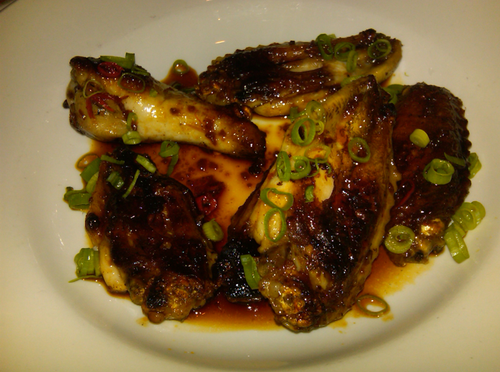 These chicken wings are totally without grizzle and they're spicy and tangy and, well, I could eat about a million.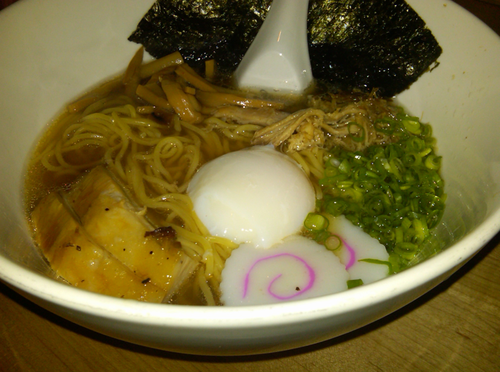 S. & A.P. ordered the classic Ramen with pork and an egg.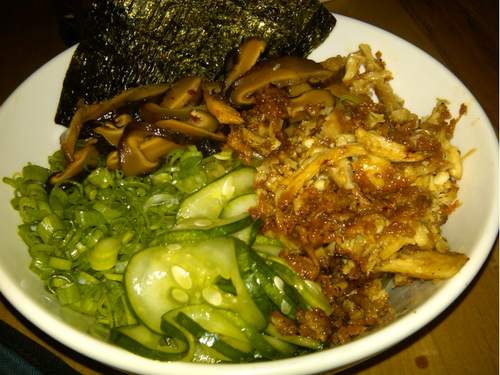 I ordered the Ginger Scallion Noodles and added the crunchy delicious chicken with pickled cucumbers and mushrooms.  SO. INSANELY. GOOD.  They were warm, but without broth and so flavorful that I can't stop thinking about them.  Incidentally, I had leftovers and, whoa, they were just as good, if not better, the next day.
Then we headed to Milk Bar, where S. insisted I try the Compost Cookie with butterscotch, potato chips, chocolate chips, pretzels and, I dunno, whatever else tastes like heaven on heroine.  Or whatever.
So, that is my contribution to the Momofuku buzzzzzz.  BBBZZZZZZZZZZZZZZZ.
xo – N.