LA (THIRD STREET): THE BEST MINI CORNBREAD MUFFINS
By Nora Zelevansky / July 22nd, 2010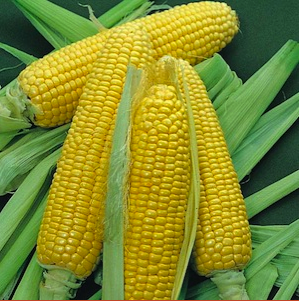 I never thought I'd be one to rave about cornbread.  I love me some BBQ, but generally the cornbread gets left on my plate.  For one thing, it's sweet, which sometimes isn't my thing during dinner.  Plus, the bread is often dry or conversely greasy.  Aside from the occasional interesting jalapeño versions, it's sort of a waste of space on my plate.
Until now.
The Smokin' Joint BBQ spot opened a while back on Third Street, in the place of about five sandwich places before (one of which I happened to love).  I tried the BBQ when it first opened and liked it well enough, but since then I've sampled a few pulled pork or chicken sandwiches that Andre brought home and thought they were pretty good; getting better even.
But then the other night, I found myself in the mood for some coleslaw and BBQ sauce, so I stopped in for some takeout.  The people at the counter were super nice and they offered me a taste of a few warm mini-cornbread muffins.  THEY. WERE. AWESOME.
First of all, they're perfectly bite size, so not too much.  They're moist and sweet and when you bite into them, you find whole pieces of fresh corn.  Lastly, they're served with rich honey butter, which gets all melty and warm when it's spread on top.  YUM.
I would feature a picture some here, but, well, I ate them all.  You would have done the same thing.
I owe you one.  Oh well.  Guess I'll have to get more.
xo – N.