LA (THIRD STREET): THE BEST WAY TO SHOWCASE YOUR MUSICAL STYLINGS THIS WEEKEND [GREASE SING-A-LONG]
By Nora Zelevansky / July 30th, 2010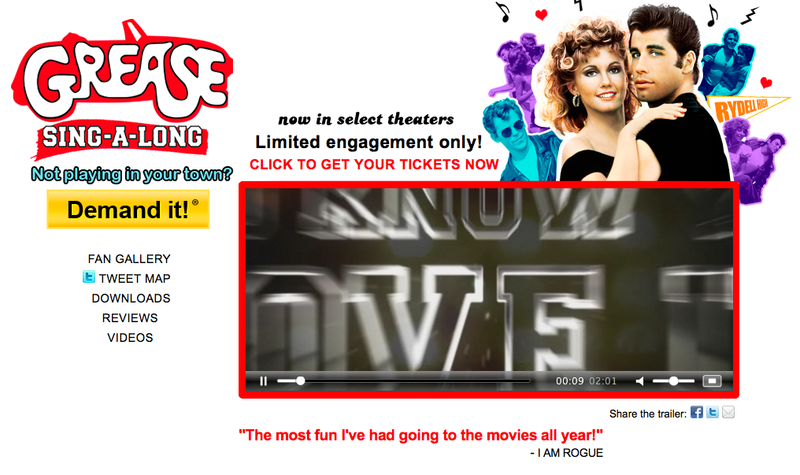 If you've been living under a rock (or in The Valley), maybe you don't know that these Grease Sing-a-Long screenings have developed a crazy cult following a la Rocky Horror or something.
I haven't been yet, but this weekend they launch at The Grove, right in my hood.  A tempting proposition, for sure.  I know some people are anti-Grove, but personally I am all about that theater.
Anyway, if you go, save me a seat.  I'll be the girl in the black jeggings and blonde wig, stomping a bubblegum cigarette out with my foot.
Tell me about it, STUD.
xo – N.