LA/NYC (AND BEYOND): SHAMELESS SELF PROMOTION; BLOG POST ON elle.com
By Nora Zelevansky / July 16th, 2010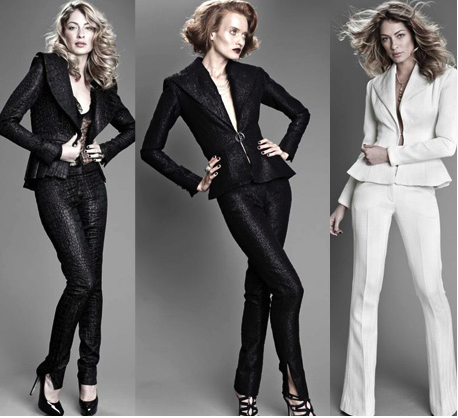 Happy Friday!  I'm happy cause it's overcast here in LA and for the first morning in several, I'm not hotter than, well, a cat with no AC.  Poor Mina and Waldo!
Anyway, I'm also happy because today my little post on designer Oday Shakar's new suit collection was posted on elle.com.  (He's the guy who designed Sandra Bullock's little black dress from the MTV Movie Awards.)
Go ahead and read it!  Then "Like" it, if you do!  Sigh.  Remember the days before Facebook, when "liking" something just meant liking it in your head?  I don't.
Anyway, I'm headed to Magnolia Bakery this late afternoon, as the famed NYC cupcake shop is opening today on 3rd Street, for a first sneak peek event (or taste).  Bring on the Lactaid!
xoxoxo – N.