LA (LA BREA): SHAMELESS SELF (AND TACO) PROMOTION
By Nora Zelevansky / August 5th, 2010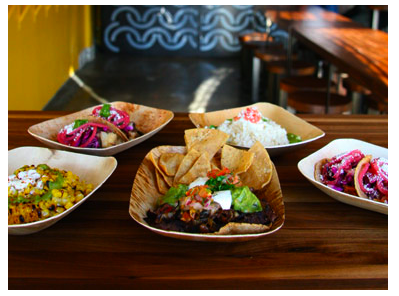 I'm still in Sonoma, basking in the warmth of my heated bathroom floors, so I'll keep this brief!  Yesterday's Daily Candy by moi was about the opening of Tinga's taqueria on La Brea.
I went to the soft opening party and sampled many delicious treats including the signature Chicken Ting sitch and this really awesome tart and fresh watermelon lemonade.  So so good!  They also have these spicy peppers that are super tasty.
Basically, the owners–a very cool married couple–are hardcore about their ingredients and make as much as they can from scratch.  But you can read more on Daily Candy.  Cause I need to go loll in my awesome bed.
xo – N.