LA (AND BEYOND): THE NEXT BACHELOR ANNOUNCEMENT???
By Nora Zelevansky / September 22nd, 2010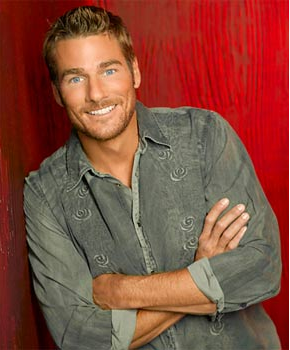 Um.  What year is it?  Do I have amnesia?  Have I never seen an iPad, tweeted or watched an episode of Bachelor Pad?  Is George Bush president?  Did the flux capacitor on the DeLorean time machine work?
IS THIS OR IS THIS NOT 2007?
Because I just saw an announcement for the newest Bachelor and it SEEMS to be Brad Womack, who famously picked NO ONE on his 2007 season, after having a psychotic meltdown about giving Deanna a basically pretend engagement ring.
Well, apparently, now that Deanna is now happily engaged, it's safe for Brad to reemerge from the depths of one of his Austin bars and try to pretend he's capable of having a make believe relationship again.  Lots of rumors circulated after his last season about him being gay or just repressed and incapable of making a commitment.
What happens if you go on the Bachelor twice and pick no one both times?  Do you get beheaded?  SHOULD you get beheaded?
Well, Brad.  Let's hope you've got it a little more together this time.  FYI–Just getting blond highlights doesn't quite effectively signal deep personal growth.
xo – N.