LA (HOLLYWOOD): THE BEST NEW BLOW OUT SCENE
By Nora Zelevansky / September 16th, 2010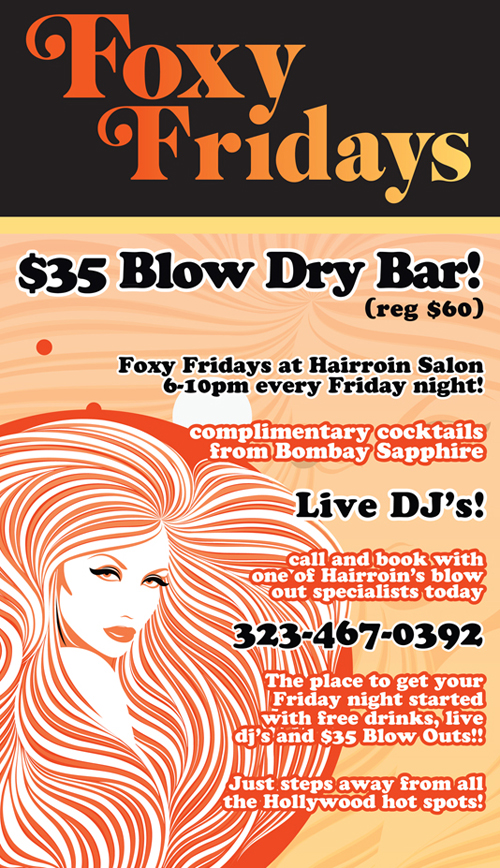 You know what's awesome?  Not having to do your own hair.
You know what's not as awesome?  Spending thirty arm cramping minutes trying to pull a round brush through your stringy locks (as if the back will ever actually look good).
But you know what's really really awesome?  Getting your hair done and then ALREADY BEING where you're going.  See, I'm a grandma.  But Harroin Salon is in right smack in the middle of club, bar and scenester restaurant-hub Hollywood.
With their new "Foxy Fridays" promotion, you can get a $35 blowout (way discounted from the normal price) and free cocktails and snacks and already be basically at the center of the action.  Don't think of it as getting your hair done.  Think of it as a pre-party that makes you look good.
It's for real and they do a great job.  I know because I experienced it myself last week.  Yup and then I partied hard.  Across town.  At a baby shower.  WHATEVER.  I already admitted that I'm a grandma.  It doesn't mean that you should be.
xo – N.
P.S. Sorry no pics of the straightened hair.  I've been lazy lately in that regard, I know.  But trust me.  They did good.