VA (AND BEYOND): A SURPRISE SHOPPING SPOT [CLOSET ENVY]
By Nora Zelevansky / September 10th, 2010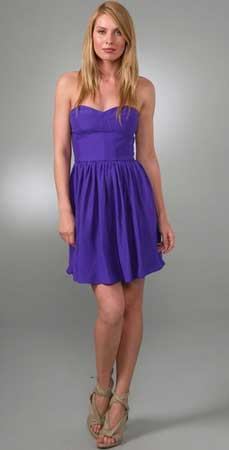 Unless you were in the market for a bonnet with matching butter churn, you probably wouldn't travel to Colonial Williamsburg for clothes shopping.
I didn't go there for that reason either.  But, on our recent east coast jaunt, we took a break from beach lolling and pit-stopped in Williamsburg, staying at the fab Williamsburg Inn.  On the hotel's grounds, there were ducks and geese and I even spotted a little cute beaver kind of thingy, so I could hardly tear myself away.
BUT when we finally wandered through town, we happened upon a boutique called Closet Envy, that was having a sale.  Not that I had any expectation of really finding anything, but I sorted through the "Sale" rack and came across Rebecca Taylor's above purple "Perfect Party" dress.  In my size.
This picture doesn't do it justice because there's really pretty stitching and the back zipper has this cool blue tag etc.  But anyway, it was a no-brainer, along with a Rebecca Taylor "By Bye Blouse" (see below), which was also 70 percent off and also looks so much LESS cute in these pictures.  What is the deal?
Anyway, my mother made a purchase too, which proves that the boutique is worth a stop, even for pieces beyond Rebecca Taylor sale items.
Next time you're in Colonial Williamsburg.  Maybe when your current bonnet wears thin.
xo – N.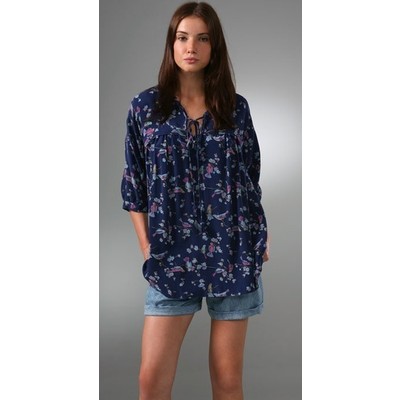 (So cute with a woven belt!)