S.C. (CHARLESTON): OKAY, OKAY, I SORT OF ALREAD COVERED [PICKLED EGGS]
By Nora Zelevansky / November 4th, 2010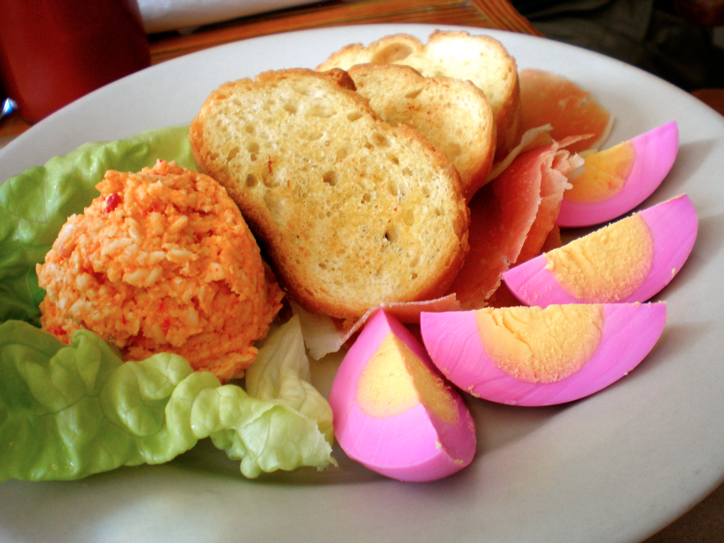 Okay, I know I already covered Hominy Grill in Charleston awhile back, but I JUST uploaded all my photos and frankly I couldn't help but share this one.
I mean, how awesome does this look?  This is like a sampler platter of all things southern (with miraculously nothing fried), but it was the pink pickled eggs that caught my fancy (not surprisingly). They taste as good as they look.
Kind of like … no, I won't go that route.
A.MAZ.ING.  I need to get back there STAT.  Calgon, you know what to do …
xo – N.