LA (AND BEYOND): SHAMELESS SELF PROMOTION [Biggest Loser/Natural Haircare]
By Nora Zelevansky / May 19th, 2011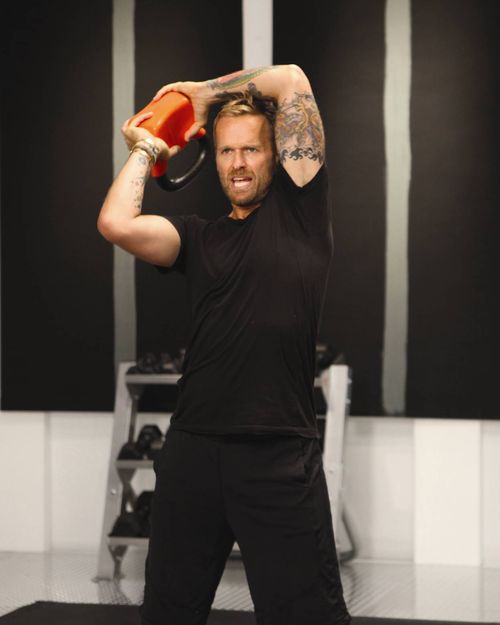 Most of you know me as a die hard Bachelor/Bachelorette fan (starting next week BTW).  What you may not realize is that I'm also obsessed with The Biggest Loser.  Yup.
Well, this week for my SELF blog "Fit Like Us", I test drove special ergonomically designed kettlebells by "BL" trainer Bob Harper.
First of all, I still can't walk and may never master stairs again.  Second of all, don't you just love the above picture, where sweet Bob looks all tough guy?  Third, I now have new found sympathy for the contestants on "The Ranch."
Also, check out this elle.com story about new haircare line Free Your Mane.  It's all natural, but it's actually result-oriented and designed to hydrate.  Magnifique!
Bye, chickadees!
xo – N.