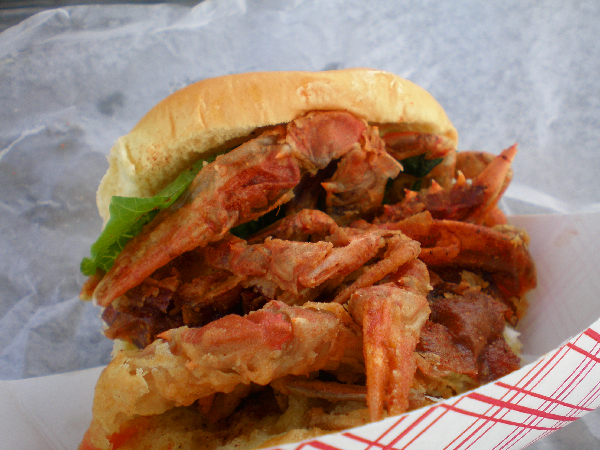 I don't know if it's the warm weather
or just wanderlust,
but lately I can't stop thinking about the various summer road trips A. & I have taken over the years.  Today, oddly, the drive I feel like reliving isn't technically a road trip, so much as a route to somewhere else:
At the end of every summer, Andrew and I meet his family in Bethany Beach, Delaware for a week of mellow beach time.  Some summers have been hurricane-filled; others have been Democratic Convention-heavy; still others have simply been characterized by perfect sunny days and early nights. Every summer, though, we eat our weight in boardwalk treats from fries with vinegar to chocolate-covered bananas and Andrew's favorite soft serve. And, of course, on one special night, we cover the picnic table on the screened-in porch with newspaper and we gorge on blue crab and Old Bay.
For some reason, the drive to and from Washington Dulles airport stays with me, as much as the rest of the trip. Maybe it's because I miss the east coast, but I just love passing through all these tiny old towns and rural farm areas.  Despite Andrew's usual antsy desire to get to the airport quickly or to the beach even quicker, I generally coerce him into a few choice stops along the way.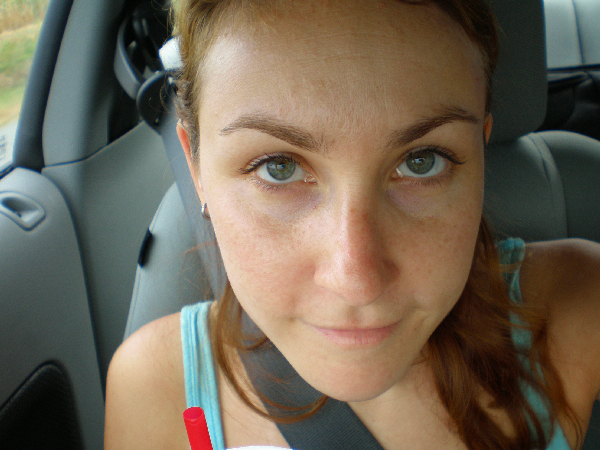 (A Happy Me–Last Summer–With A Cherry Limeade For The Drive)
I'll take you through a post-vacation drive to the airport: First, after we've stopped for 30 minutes at The Outlets, I need a Diet Cherry Limeade from
Sonic
for the drive.  There are no Sonics in LA proper (though they cruelly advertise), so it always feels like his huge treat.  (Claudette actually hooked me them, when she lived briefly in Dallas).  Basically, it's Sprite, grenadine and fresh limes, so it's sweet, but tart.  Okay, now I need one.  Damn.  Sonic is a "Drive-In" technically, so I always end up standing in a parking spot like an idiot, waiting for my drink, while Andrew gets gas across the street.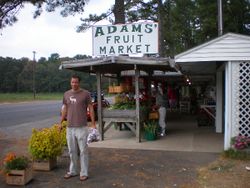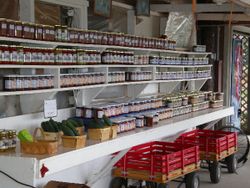 (CLICK TO EXPAND IMAGES: Andrew at Adam's Fruit Market)
Next, we stop at
Adam's Fruit Market
, where Andrew rushes me between options like Apple BBQ Sauce, Jalapeno Mustard and Fig Jam.  I mean, seriously, who can resist a great country store?  I could happily peruse for hours.  Everything just feels so relaxed and wholesome!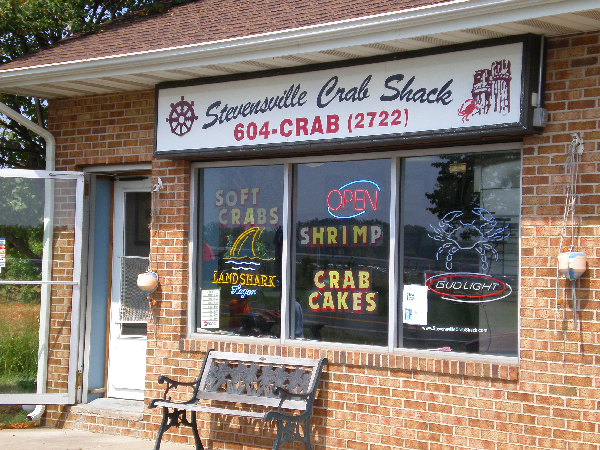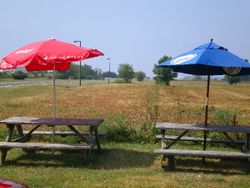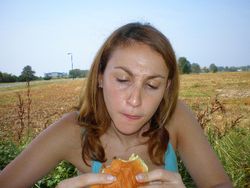 (CLICK TO EXPAND IMAGES: Our Pit Stop at Stevensville Crab Shack)
Last, but surely not least, we cross over into Maryland and stop at
Stevensville Crab Shack
(or at least we did last summer and, judging by my obsessive preoccupation with the experience, we'll be going back again).  Although blue crab is everywhere in Delaware/Maryland, a really great crab cake or soft shell crab sandwich can be elusive.  But these were so delicious that I'm still thinking about them. Also, I just love pulling off the road and sitting under an umbrella with my back to a field, while noshing on these delicious (not too greasy, not too mayonnaise-filled) miracles.
Then it's back to the airport for the long bitter sweet trip home.  I'm always a bit melancholy.  But Waldo and Mina, here we come.
xo – N.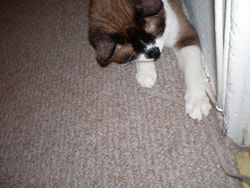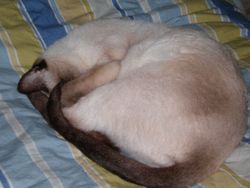 (CLICK TO EXPAND IMAGES: Baldo and Bean)