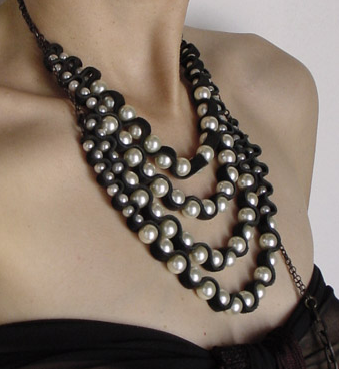 When done right, there's nothing that works better in fashion than the juxtaposition of the prim and the perverse.  A playful riff on a classic conservative look can just be genius, when a designer takes a traditional (perhaps preppy) line or silhouette and successfully adapts it in a contemporary, updated way.  I just love the nod to history plus the added 'tude.
So you can imagine my happiness and joy (happy happy, joy joy–did I just date myself???) when, while wandering around aspirational, inspirational and risk-taking boutique Des Kohan, I came across Annie Costello Brown's pearl and leather necklaces.  I love!  They are amazing.
First of all, I feel like the necklaces are very now because they seem to play on the whole preppy eighties thing that's oft forgotten (READ: the jocks and cheerleaders in 80's flicks from Sixteen Candles–R.I.P. J.H.–to Revenge of the Nerds).  Of course, Madonna turned pearls wild first.  Well, if you don't count those crazy 1920's flappers, who really first appropriated this sort of conservative symbol and skewed it fun.  But Madonna did rock similarly elongated versions, inspiring the style of characters like Jules in St. Elmos Fire.
"I never thought I'd feel so old at 22."  Did I just date myself again?  Whatever.
Anyway, my very style-obsessed mother rocks a Annie Costello Brown knot necklace all the time.  And I love the fringe necklaces too!
But I do especially love the pearls, particularly with the gray leather.  Actually, years ago I wrote a story about Z. Paneva's altern-pearls for Daily Candy and they're pretty beautiful too.
Modernized pearls are just the cat's meow, I suppose.  Sigh.  Dated again.
xo – N.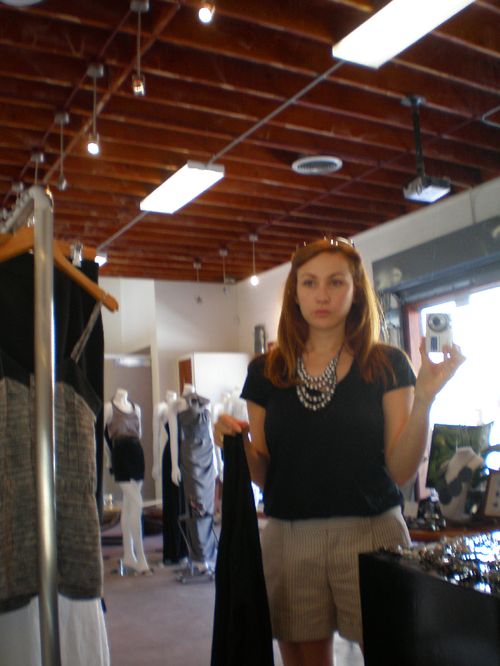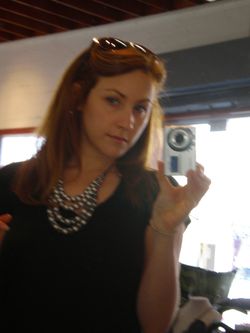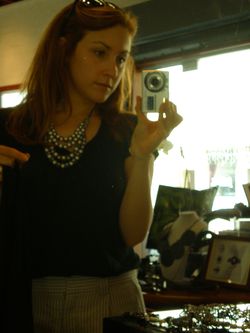 [CLICK ON IMAGES TO EXPAND: Me trying to take tardo mirror pictures of myself in the necklace.]