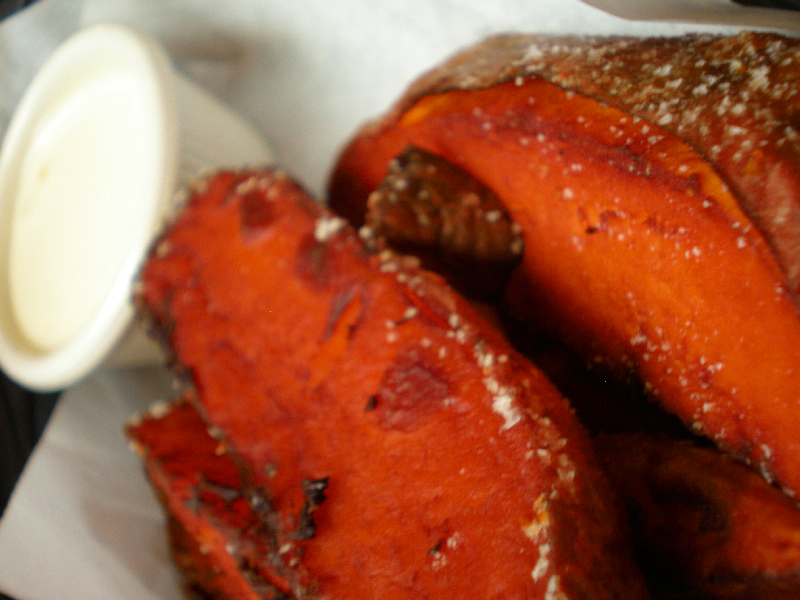 Okay, so back to NYC after that small digression into the fried food-filled land of LA sports bars:
So, the moment I scheduled my lunch with two lovely PR ladies I know, they insisted that we hit delicious BBQ spot Blue Smoke.  Now, I hardly need my arm twisted to indulge in some delish pulled pork or brisket, so we agreed and I met them there on a very rainy Thursday afternoon.
The place was hopping, but we were immediately seated at a cozy, cush table (half booth, which is always a good thing), as the pregnant member of our party admitted that Blue Smoke had become her primary craving during the past months because it's so damn good.  She wasn't kidding.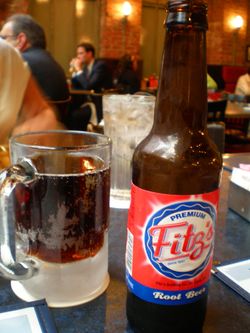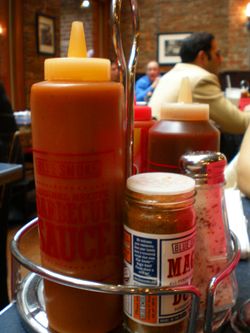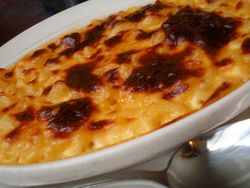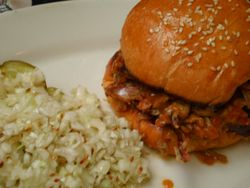 [CLICK IMAGES TO EXPAND: Root Beer, BBQ Sauces, Mac & Cheese and A Pulled Pork Sandwich]
As if the vast root beer selection (including the Fitz's that I ordered) and three types of BBQ sauce wasn't reason enough to frequent the place, I inhaled a pulled pork sandwich with coleslaw (why do I just love coleslaw so damn much?) and we shared macaroni & cheese the above sweet potato fries, which are of the over-sized chunky variety.
Okay, of course, I didn't really eat much of the mac & cheese because of my lactardity (yup, that's now a word).  But my fellow diners raved about the stuff and I definitely trust them.
The only bad part was when we had to leave and head back out into the rain.  Maybe next time, I'll just move in.
xo – N.