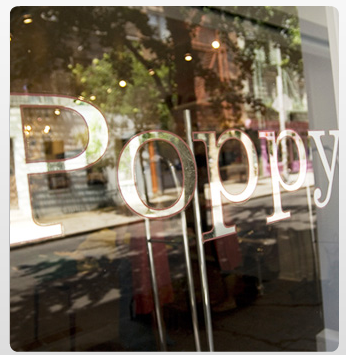 For many New Yorkers, this is old news, but I just have to sing the praises of what has truly become my favorite boutique in NYC: Poppy.
You know when you just find a spot that seems compatible with your aesthetic and high-end, but not prohibitively out of your price range, where the salespeople are nice, but not annoying and the selection is deep, but not overwhelming?  No?
Yeah, well, neither did I until I met Poppy.  It's just that Poppy understands me.  The real me.  The me that wants to spend $125 on an amazing wardrobe item, but not really $500.  The me nobody knows.  (Let's see if anyone gets THAT reference–doubtful unless you went to Calhoun School circa 1988 and happened to be in the 7th grade play.)  ANYWAY …
I LOVE Poppy and I just wanted to scream it from the rooftops and also show you my finds: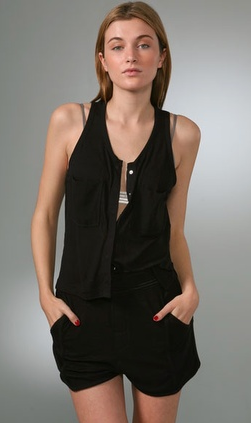 This perfect Alexander Wang thin ribbed tank …
I can't find an image of the "Wish" skirt I got, but I have to say that I saw the Australian line around a lot and I think the price point is AMAZING, considering the style and quality of the garments.
I also fell in love with this striped sequined top that I am now sad that I didn't buy, but more on that later when I stalk it and call the store and find out the brand cause I'm freaking out without it.
Anyway, that is my ode to Poppy.
And that is the perfect Nolita boutique.
xo – N.