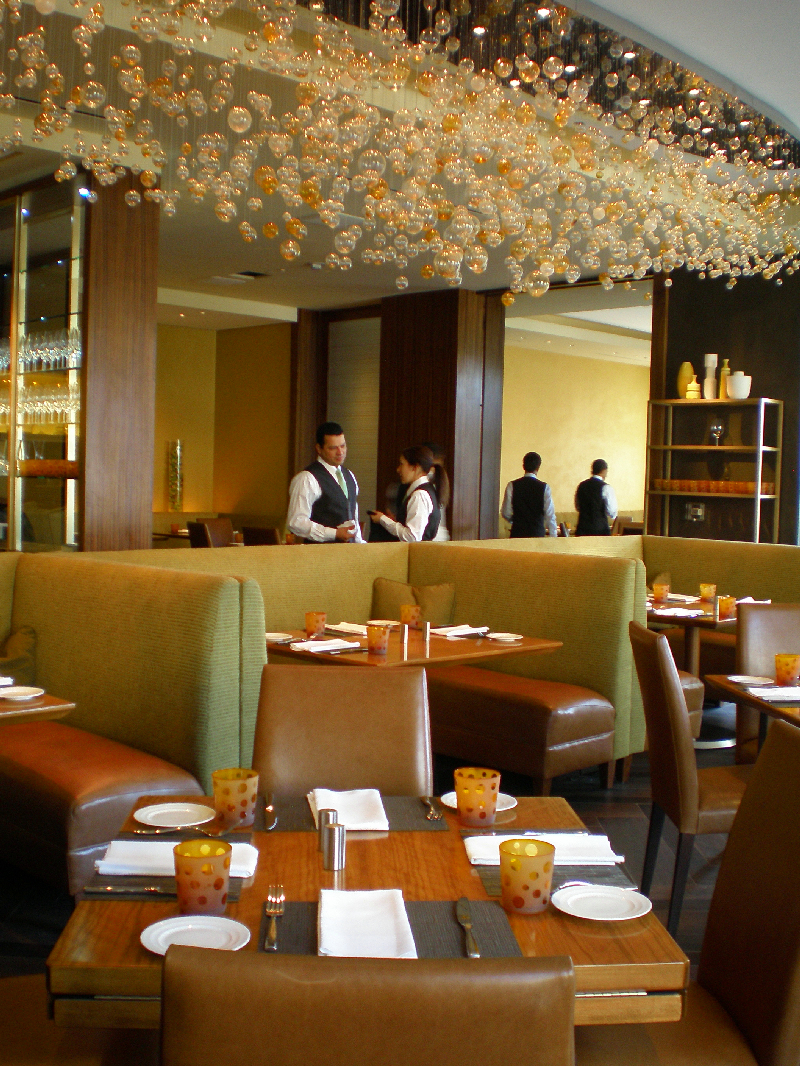 At first glance, the above two subjects might seem unrelated.  But look a little closer and, well, they're still pretty unrelated.  But, I promise, there is a common thread somewhere.
For one thing, many Oscar attendees get all dolled up for the event and/or stay at the Four Seasons Beverly Hills (which is where new neighborhood Italian restaurant Culina will be opening this week with a crudo bar).  So, both these stories would be of interest to those people staying at the Four Seasons and attending the Oscars, right?  RIGHT.  And that's obviously a large sector of the population, so.
But more importantly (that's right peeps): It's shameless self promotion time, yet again.  Yes, I am the common thread.  I am the walrus.  I am the president of the united states.  I am starting to make very little sense.  I am getting sleepy … sleeeepy.
Before I lapse into complete gibberish, I'll get right to sharing yesterday's "Image" section story on this year's Oscar sets.  There were some smaller newsy pieces last week, but this one by moi goes in depth with architect and designer David Rockwell.
As for Culina, you can read my little write-up on Daily Candy LA today.
You could even read it while at the Oscars.  Wouldn't THAT be trippy?
xo – N.