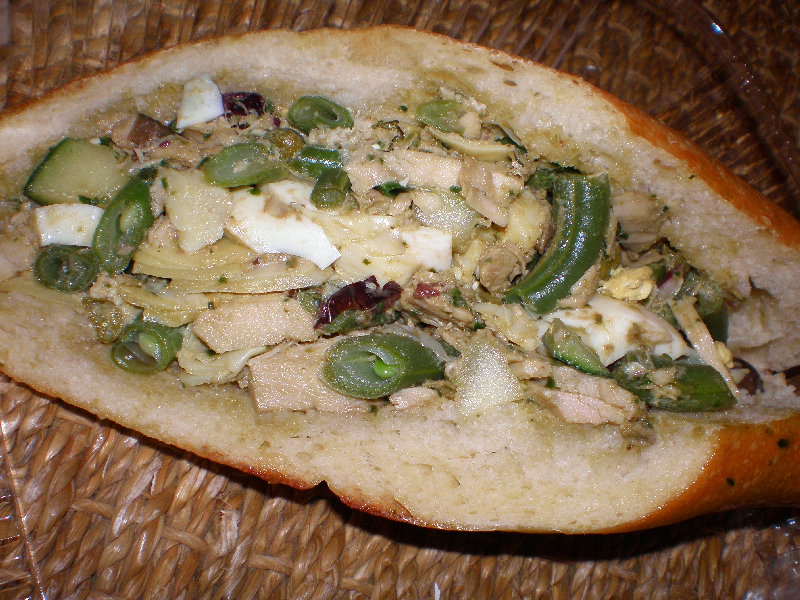 Hello, Old Friend.  No, not you.  You're okay too.  But I'm talking to the above Pan Bagnat sandwich that I missed sorely over the last year or so.
Thankfully, Doughboys has reopened, although with slightly higher prices.  I guess you pay to not have to go to the bathroom next door at El Carmen.  Anyway, at whatever price, now I can eat my beloved sandwich again (artichoke hearts, olives, capers, tuna, oh my!).  And I did just that on Valentine's Day.
What better way to show deep love … for a sandwich?  Next up, their famous red velvet cake.  An affair to remember.
xo – N.