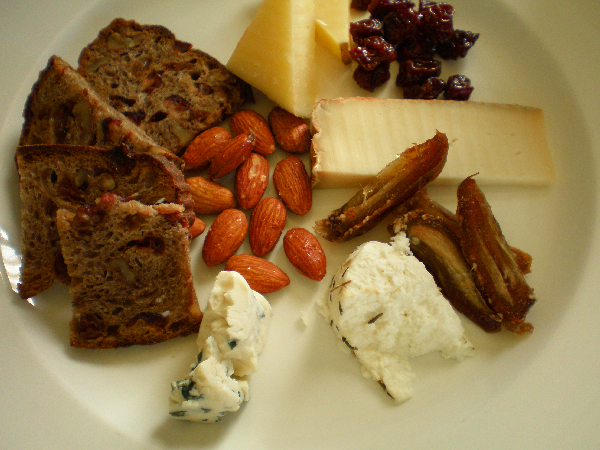 (THE SNACK SENT UP TO THE CITIZEN HOTEL ROOM BY GRANGE RESTAURANT)
 So, yeah, I just got back from Scotland and you'd think that was top on my list of blog topics.  And, well, it is.  BUT I'm working on (hopefully) myriad stories about the trip, so I don't want to be a spoiler for future posts.
Instead I'll focus on Memorial Day Weekend's excursion to Sacramento.  "Sacramento?" you say.  "How very . . . random."  And, yeah, it kind of seemed that way to me too.  But I'm always down to explore a new city and we had a family event to attend.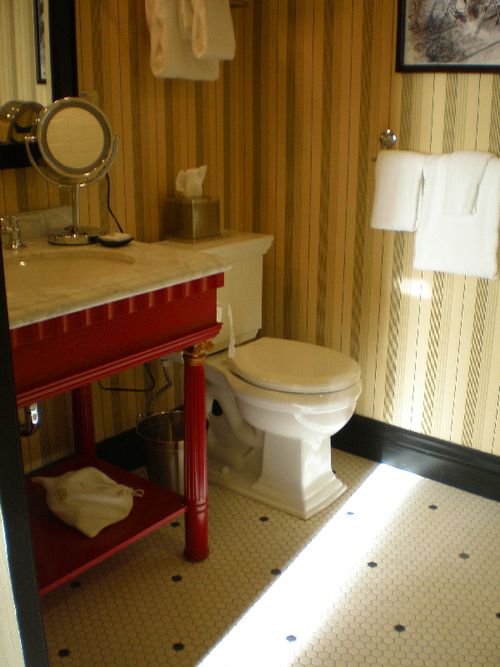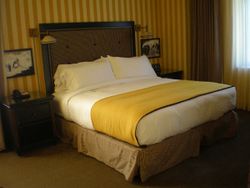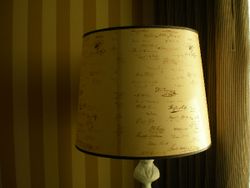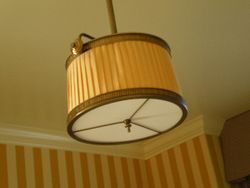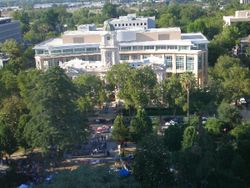 (CLICK IMAGES TO ENLARGE: ROOM WITH AN IMPRESSIVE VIEW)

Luckily, the area's "first" cool kid hotel, The Citizen, just recently opened in a converted 1920's office building.  So my 'rents, the Drewser and I were hardly going to stay anywhere else, being so fancy and all.
As you can see, the hotel totally lived up to the buzz: the decor was warm, antique-inspired, but not "mothball" (as my father and I like to say).  The rooms were large and airy and light and comfortable and (aside from needing a little additional storage space) basically perfect.  I just loved the various lamp shades, fixtures and old political cartoons (which could skew cheesy, but actually look great).
Also, they sent up an amazing cheese plate on which we nibbled while getting settled (see first image).  I mean, that is definitely one way to my heart.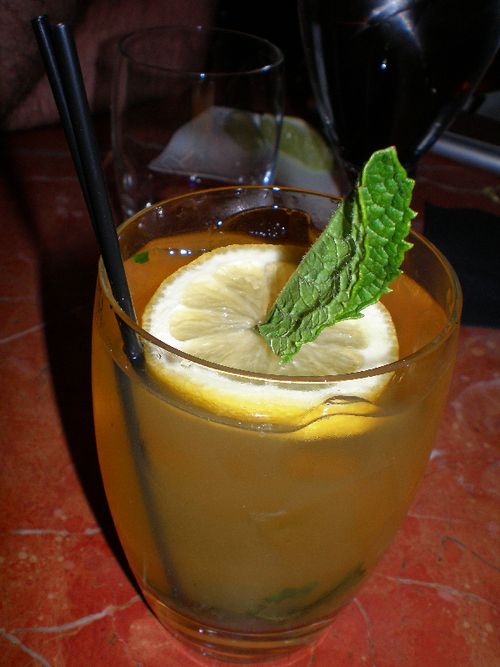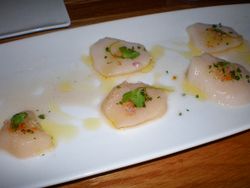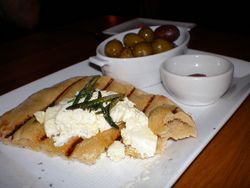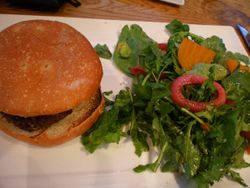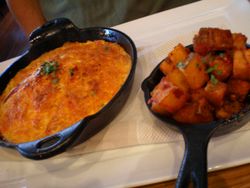 (CLICK IMAGES TO EXPAND: YUUUUM)
The hotel's bar is quite nice (try the whisky, mint and lemon muddled cocktail above) and the restaurant, Grange, is truly seasonally inspired.   The food is refined, but quite simple (in a good way).  The breakfast potatoes were a highlight, as was the butterscotch pudding, which tasted more like caramel.  Yuuuum.
My pere, an espresso obessive, fell in love with Temple coffee shop around the corner too, where he said he had one of the best espressos he'd had in ages.  Once he admitted to being a fanatic, the guy behind the counter made his next cup four times before serving (to ensure perfection).  And, apparently, the muffins matched the coffee in quality.  I wasn't up early enough to taste t
he baked goods and find out.  I snooze.  I lose.  But I'm prettier, so.  It's a trade off.
We went wine tasting in Lodi (a nearby suburb), which ain't pretty, but which did offer up some really tasty wine.  My parents were kind enough to grab Andre and me a St. Amant Tawny Port, which we've already started drinking.  It has this amazing butterscotch after taste.
What is with this post and butterscotch?  The weird part is that normally neither of us are huge butterscotch fans, especially Andre.  Who knows . . . the world works in mysterious ways and so do the buds (taste, that is).
We drove through Big Sur (basically my fave place on earth) and had our one bummer of the trip: we arrived at Big Sur Bakery to find it closed for Memorial Day.  Booooo.  Hissssss.  No fresh raspberry danish for moi.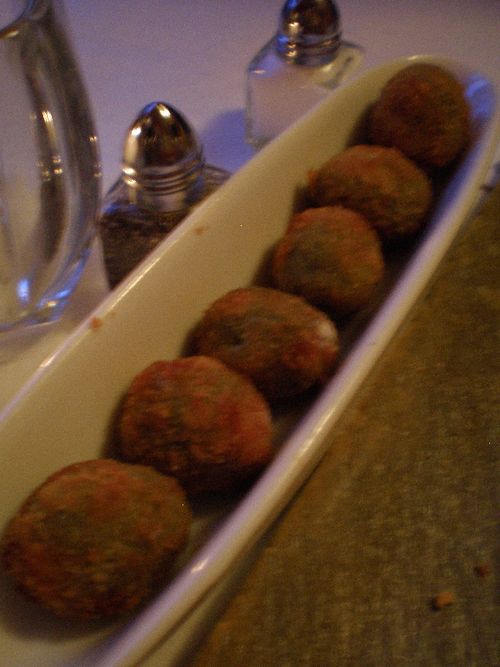 (FRIED OLIVES STUFFED WITH GORGONZOLA!)
On the way back down to LA, my parents also suggested stopping for a night in Cambria.  I'd visited the cute town before, but hadn't realized that there's this line of hotels right on the shore there.  It's beyond beautiful.  My father also promised fried green olives from nearby restaurant, The Black Cat, and sure enough they delivered.  They also served a bresaola, lemon and burrata situation that I could eat for all eternity.
Amen.
The next day, after a walk on the boardwalk and many seal sightings, we grabbed sandwiches from delish café French Corner Bakery.  I don't do mayo, but my sandwich came with just a tiny bit of this creole aoli stuff that had a great kick.
NO ANDREW, THAT DOESN'T MAKE ME A MAYO LOVER.  YOU ARE.  I STILL HATE THE STUFF.
They also had a KILLER dark chocolate covered macaroon.  KILLLLER.  (That's also my bowling name; Wii and real life).
So, lo and behold, blame the company, blame the family event, blame the good food, blame The Citizen Hotel, but I had a lovely trip to Sacramento.
xo – N.