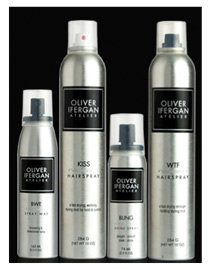 I've taken a boatload of cold medicine, so I'm going to make this short and sweet before I start babbling true confessions and misspelling my own name.
ANYWAY, yesterday my story about stylist Oliver Ifergan's new hair care line posted on elle.com.  You should read it.  Get edified.
Now, I'm going to pass out on my face.
xo – N.