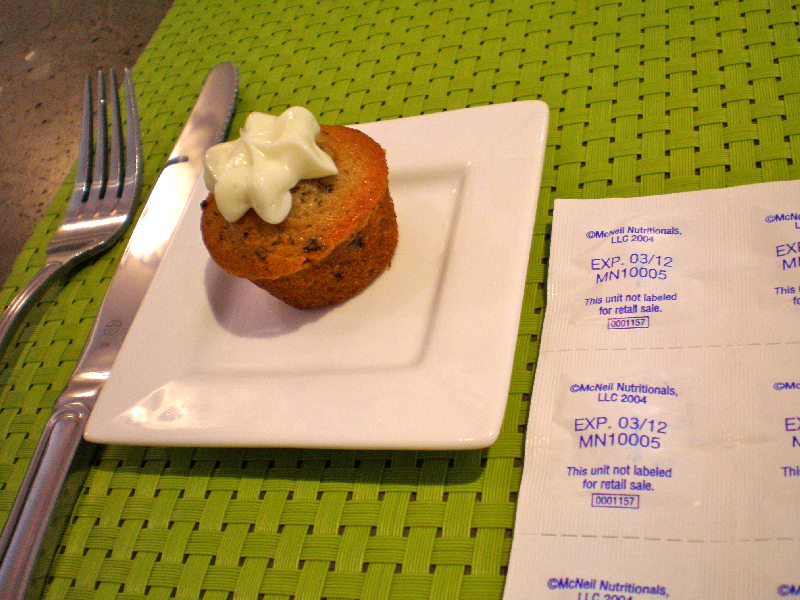 Previously, the words "banana muffin" made me think of this.  I could watch these all day.
OMG!  In searching this link, I found the first new "Muffin Film" in years and years–watch it here.  (I realize that you are probably wondering what the hell I'm talking about, but just go see for yourself.)
ANYWAY, although I am clearly still preoccupied with Muffin Films, I now have a new frame of reference for banana muffins: Jam in Wicker Park.
We knew in advance that we might have to wait, but when R, T, M & I headed to brunch at the sweet little restaurant we actually got seated in like 20 minutes.  Once we ordered (and choosing was difficult because the menu options were all so potentially tasty), we got an "amuse bouche" mini banana muffin with chocolate chips with some kind of mascarpone cream on top (note the Lactaid also featured above).  It was warm; it was moist; it was the most flavorful muffin that I have ever ever eaten.  For real.
Our respective breakfast dishes were unusual and incredibly delicious too.  I'll let the pictures tell the story: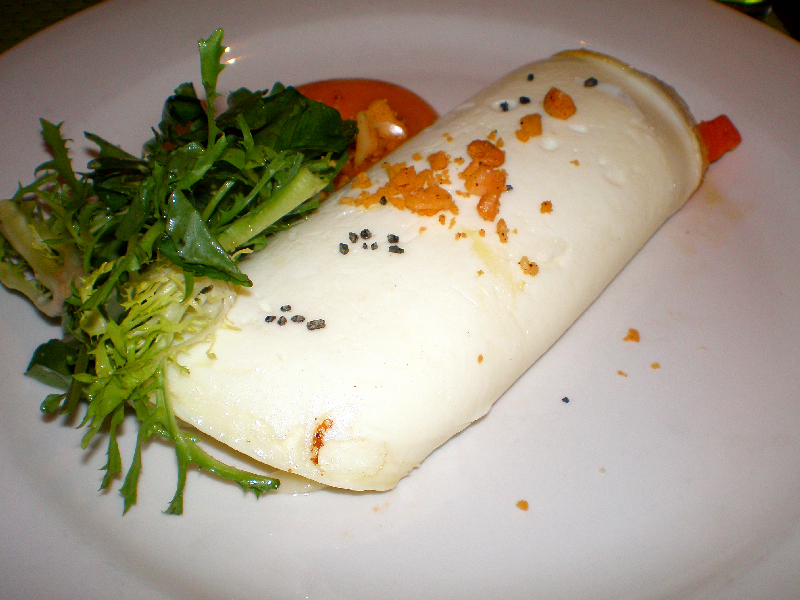 [My Egg White Omelette with Glazed Sweet Potato, Aged Goat Cheese, Watercress, Crushed Macadamia]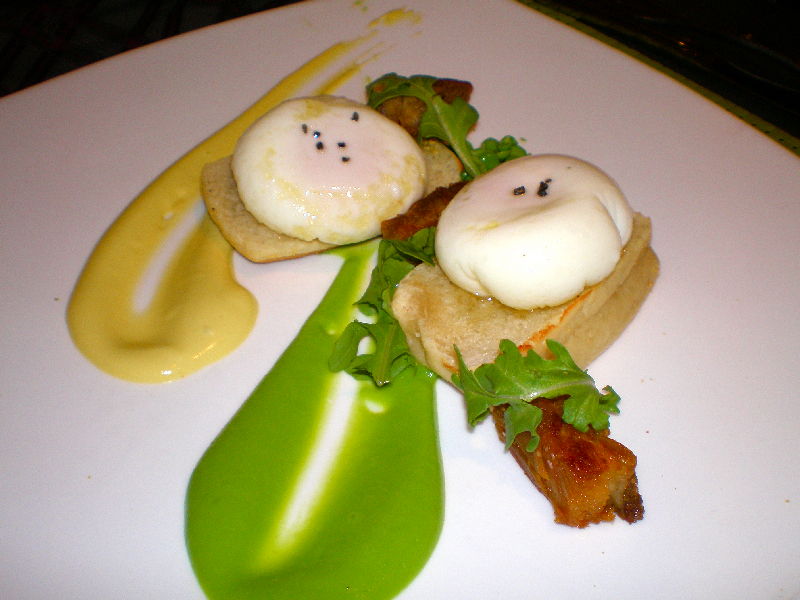 [Eggs Benedict, English muffins, poached eggs, crisped pork belly, beet Hollandaise]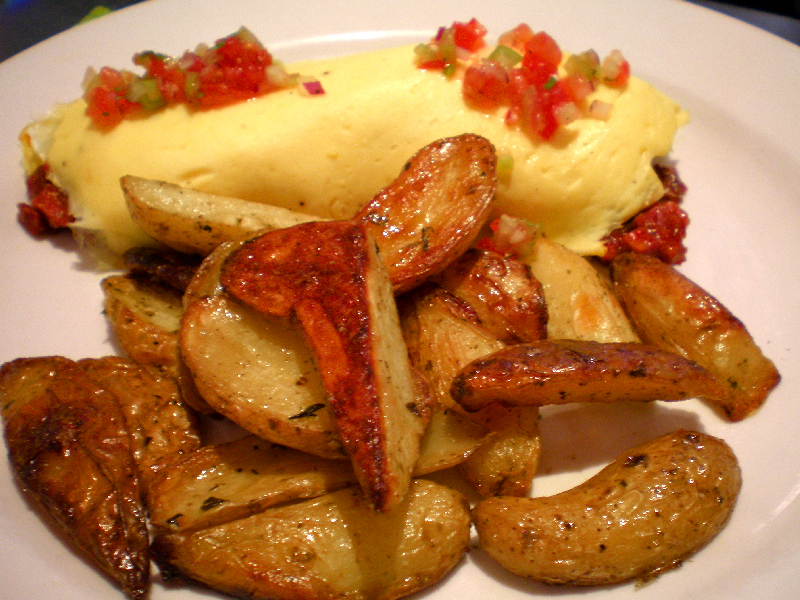 [Spanish Omelet, chorizo, roasted peppers, melted onions, Garrotxa cheese, fingerling potatoes]
And, yes, it was all as good as it looks.  The craziest part was that the bill came and was for about $40.  For four of us.  I mean, can you beat that?
The only problem?  A growing muffin top.  Ruh Roh.
xo – N.