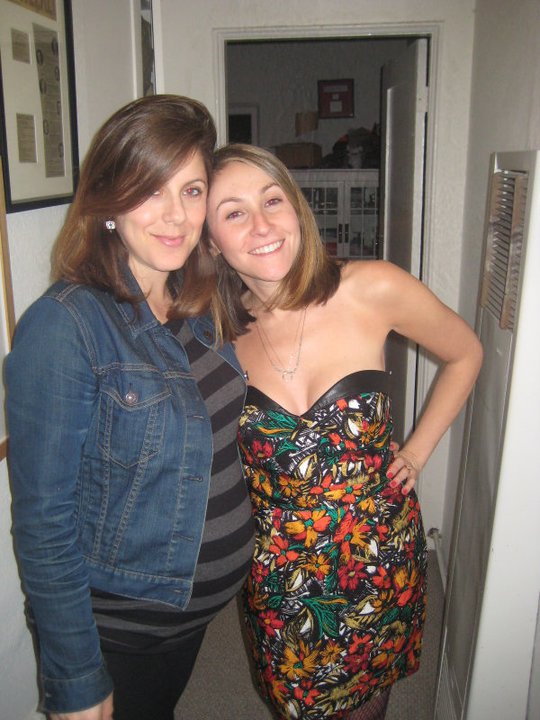 HAPPY NEW YEARS, LINTERS!!!
Do you think EVERY January 1rst, we say something like, "Wow, this past year was particularly crazy"?
I'm really not sure.  Perhaps.  I know I am prone to the dramatic.  But, still, it needs to be said: 2010 was a year full of intense ups and downs too.
There were short posts and long posts and then (gasp!) no posts at all.  First class photos, grainy camera phone pictures and sometimes just stolen images from who knows where?  Some days we had clear skin.  Some days we broke out.  We ate fried pickles, sure.  But were they all good?  I can't say that they were.  And the haircuts?  They varied from great to not so good too.  Yes, it was a tumultuous year.
But that's on a more macro level, you know, with major global impact.  Some big up and downs happened in my own life too.  But I'm not superficial enough to get into those.  Let's stick to the important stuff.
ANYWAY, am I foolish in believing that many people had exceptionally good New Years parties this year?  It seems that way.  Normally, I'm just trying to sort of get through New Years without any extended moments stuck outside in freezing cold weather, at a boring ass party or at some new club, where I can't find a seat.  Boo.  Hiss.
This year, The Dreswer and I sang our brains out (thanks to a rented karaoke machine), drank Proseco and ate more meatballs than bear mentioning from Bay Cities – with some old friends, but also some very new ones.  I wore the above Rebecca Minkoff dress, which I can't say is fresh from the shop, but it's still new enough in a comfy kind of way (although it's looking kind of bunched and weird at the waist here).
Well, maybe that's a lesson for the New Year: Make new friends, but keep the old.  One is silver and the other is Rebecca Minkoff.
Either way, I wish you all a Happy Happy Healthy New Year!  May your skin be clear and your fried pickles be crisp.
And may you clean up my cat Mina's puke, as she's sort of bulemic and she just threw up across the room from me yet again all over my nice plastic bins.  Sigh.
xo – N.