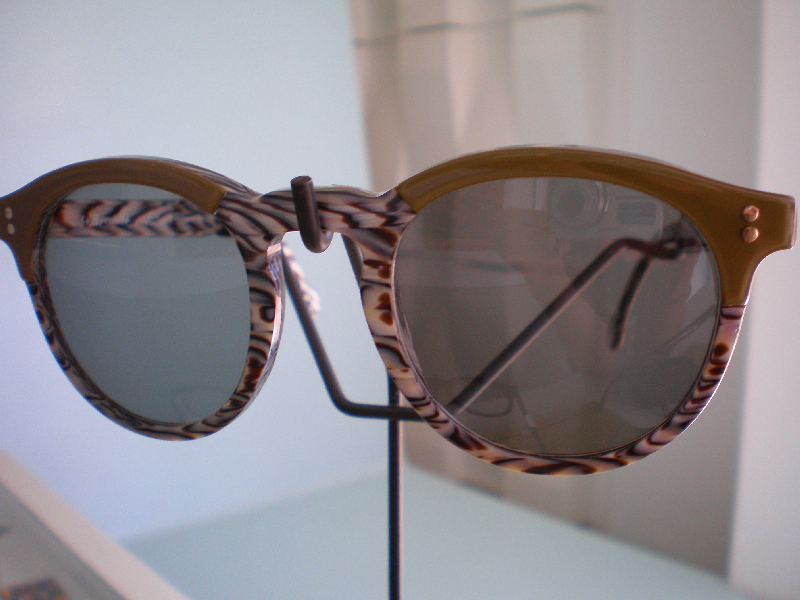 Not every trend should be adopted by every individual.
For instance, if I tuck a loose tank into a high-waisted skirt, I look like a torso-free Erkel wannabe.  Or, to be more current and clear, I look like Jessica Simpson, when she tries to pull off the same thing.  Big-chested girls with small torsos should NOT wear high-waisted or wide belted skirts.
So, anyway . . . the above LA Eyeworks "Director" sunglasses are, I admit, challenging.  Not everyone will pull them off successfully, but they're still the coolest things around.  In fact, my mother owns a similar pair that she bought (and has since kept wisely hidden away) circa 1985 and I sort of wish I could steal them from her.   Honestly, I just love that I now have contact lenses and don't have to put three billion dollar prescriptions in every pair I wanna wear.  The world is my oyster!
As for LA Eyeworks, which is a local staple, I've often found their stuff a bit eighties (maybe because I first visited as a kid in, well, the eighties), but now that's a good thing yet again.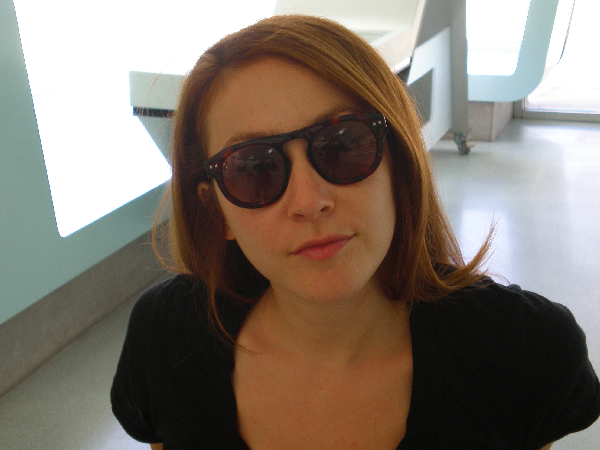 Anyway, here I am above in another frame I really love with a similar silhouette, but a raised bridge.  I THINK these are called "Minnow," but I'm not 100%.  And I'm not sure they're right on me (especially in this pic), but they are definitely cute stuff.
Jessica and I sure have it rough.  Sigh.
xo – N.