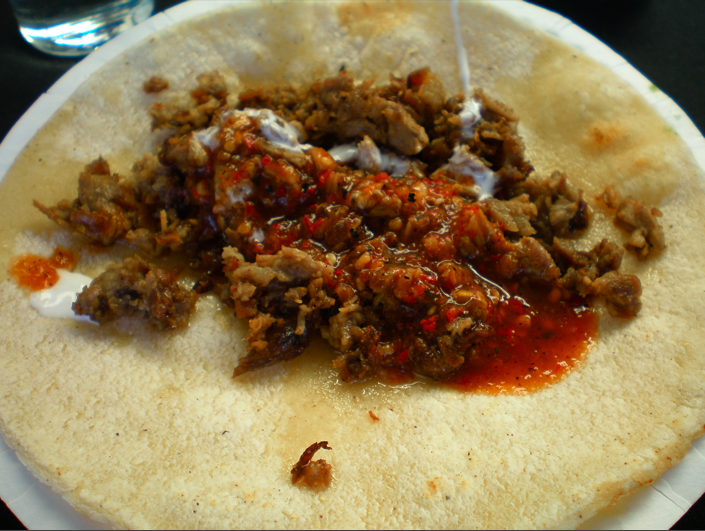 This Sunday, R., Andre & I headed to a private party, celebrating the launch of the Camarena Tequila Taco Truck.
I know, I know.  You are SO over food trucks.  I get it.  But here's the thing: This taco truck is free!  Plus, it's all in honor of booze.  For two months, this truck will roam around, serving up gratis grub and
introducing the launch of this new tequila brand.
Read all about it my full report on Mondette.com.
It may not be up yet.  BE PATIENT!  Gawd.
xo – N.