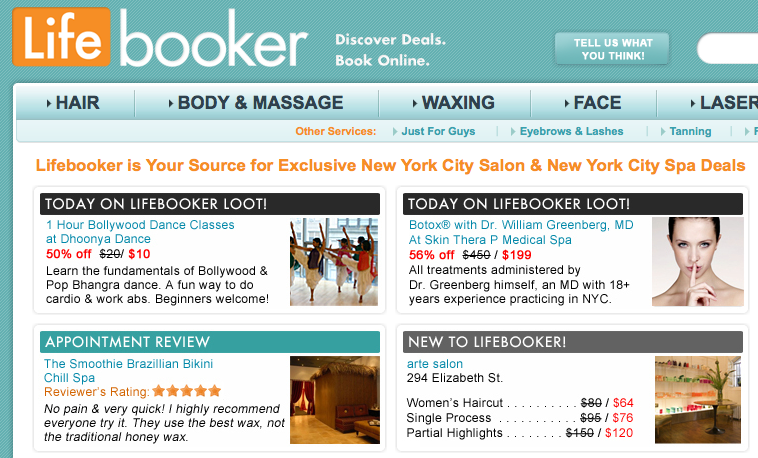 So, my sister refers to Life Booker as "the best website ever created."  If you're a beauty-a-phile who lives in either LA or NYC, you'll probably agree.  Basically, the website offers revolving discounts at local salons and clinics (for everything from waxing to massages to Botox).
I know what you're thinking: "Discount waxing sounds sketch."  I hear you.  But these deals are at all manner of local salons.  You might even find discounts at your regular spots.
Now, that's beautiful.
xo  - N.