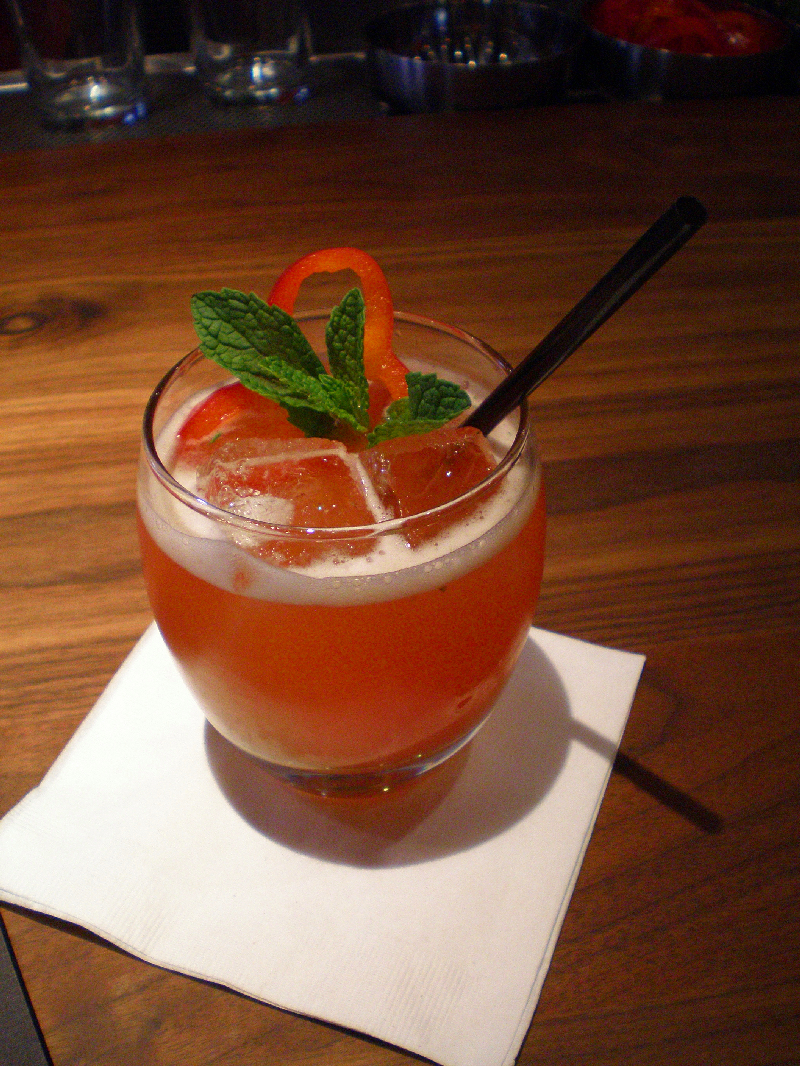 (Westside Tavern's Westside Smash Cocktail)
Lately, every time I go out for drinks, I get stuck bar side trying to place my cocktail mood.  Starting from when drinking age commences (which, growing up in my NYC world, was far earlier than probably bares mentioning), one tends to go through drink phases; as in "that's my drink."  See cocktail choice is a matter of taste, but drinks can also help you affect postures or underline identity.
Beer? You're just a regular unpretentious dude or a laid back girl who can hang with guys. Martini? You're a salty broad with a touch of class or a 007 operative (shaken, but never stirred). Vodka tonic? You're drinking pretty regularly, right? Long Island Iced Tea?  You're deeply immersed in the Greek system or maybe just a very drunk 16-year-old. Peach schnapps? You're, well, puking.  At least if you're me.
Once people get older, maybe people settle on a long term favorite or abandon hard liquor altogether for red wine.  But I've never been a big fan of structure or sameness, so I often find myself staring hard at the drink menu (or bottles lining the bar) wondering, what can I order that's not too sweet, not too harsh, not too boring, not too filling etc.?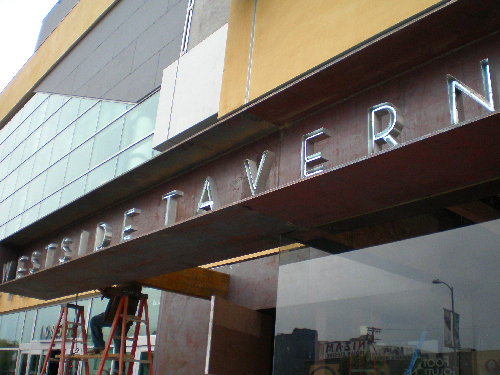 Well, this past weekend for a Daily Candy scout, chef and managing partner Warren Schwartz (ex-Executive Chef of Whist at Viceroy Santa Monica) gave me (and T., who came with as a favor) a tour of his brand new domain,
Westside Tavern
(opening today).  Sadly, I didn't have time to partake in delicious menu items from Hot Smoked Trout with Potato Crisps with creme fraiche and a poached egg to Grilled Four Cheese & Tomato Sandwich or Roasted Butternut Squash Agnolotti with brown butter, fried sage and crushed hazelnuts.
But I did get to sit down with Warren and sample four of the restaurant's signature cocktails (masterminded by pre-Prohibition era inspired Mixologist
Ryan Magarian
) and I was blown away.  Above is my favorite of the drinks: a Westside Smash with hand pressed spearmint, aviation new western dry gin, freshly squeezed lemon juice, freshly extracted red bell pepper juice, house made clover honey syrup.  I'm not usually a gin girl, but this was out of this world.  It was not too sweet, not too intense, not remotely odd despite the veggie component; just the perfect combination of fresh and flavorful.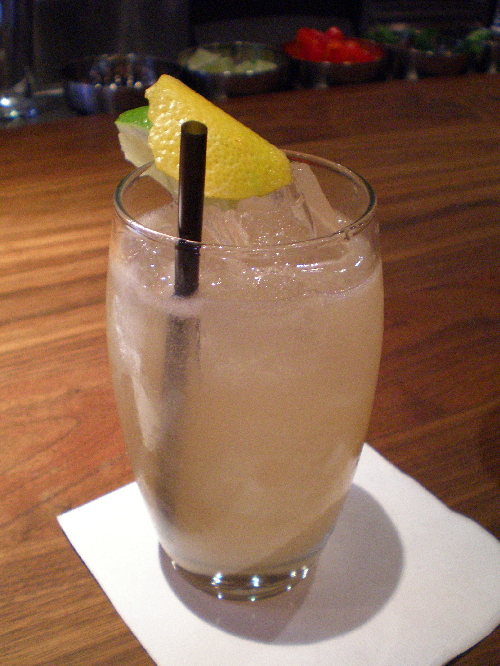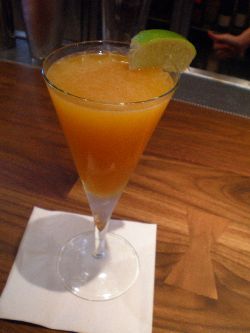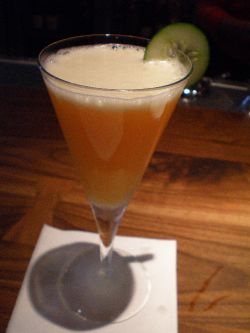 (CLICK TO EXPAND IMAGES: Grapefruit Rickey With St. Germain Elderflower Liqueur, Mango Daiquiri With Angostura Bitters, and Signature Cantaloupe Cucumber Deluxe)
All the cocktails far exceeded anything I've had in quite a longtime.  So, I guess that's a recommendation.  Anyway, now I can say that (as long as it's available) a Bell Pepper Smash is
my
drink.
I wonder what that says about me.
xo – N.