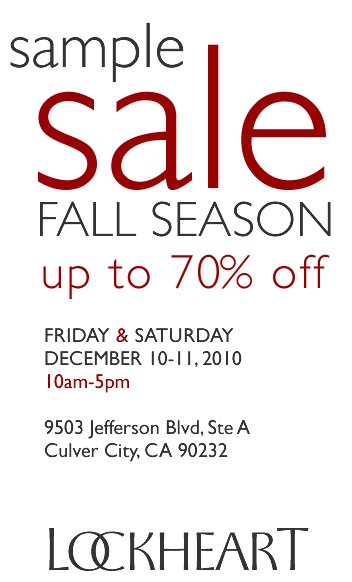 You may not know this about me, but, when it comes to bags (and olives), I have a selfish streak.  That's right.  Stay away or get burned.
That said, my Jewish guilt overrides that animal instinct, so I'm telling you about Lockheart's sale today and tomorrow in Culver City against my better judgement.  They have only done this sale once before and, I kid you not, the prices are SICK.
You should probably go at 11am and give them time to set up (a.k.a. I will be there when they open at 10am and you shouldn't get in my way).
I just can't help but confess.  Hopeless.
Good luck!
xo – N.