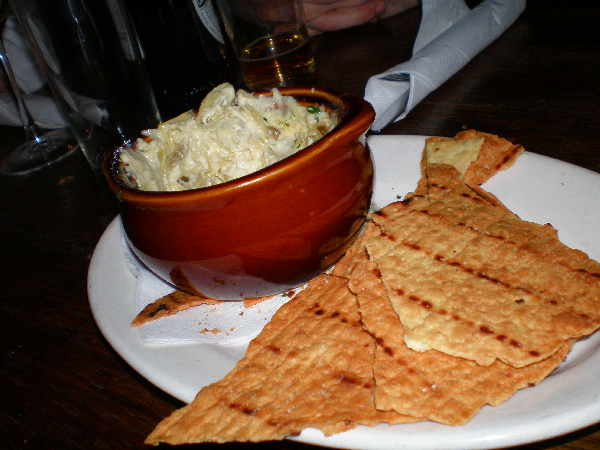 Artichoke dip. Everyone loves it. Everyone but me, that is.  Now, I know what you're thinking: what the hell is wrong with you POCKET LINT?  Are you having a 90210 Silver-style bi-polar spazz out? Are you a moron?  A communist, maybe?
Well, all three of those things may be true of me, but my artichoke dip aversion is another story: there is the lactard issue, which can't be ignored, since generally there's a parmesan factor.  But also, I've sort of always been wary of those kinds of really rich, creamy foods as they generally result in some version of nausea (probably cause they remind me a mayonnaise–ews).  Anyway, for these reasons, I've always basically avoided the beloved dip.
UNTIL I ate dinner last Sunday at Brooklyn's seasonal locavore gastropub Flatbush Farm.  See, my sister belongs to a group called S.N.D. (Sunday Night Dinner).  Every Sunday they get together and try a newish restaurant and they were kind enough to let me attend this week.  As one member is moving and was thus enjoying her last official S.N.D., she chose this resto for the burgers because she loves them so.
I'm not gonna lie.  Initially, there was a travesty:  The waitress sauntered over to inform us that they were out of the burgers.  I mean, WHAT?  We were devastated.  At least until the dip showed up.  I have NEVER, NEVER had such amazing artichoke dip.  It was cheesy, but not creamy.  Tangy and flavorful, but not too rich.  It was the best dang (yeah, I said "dang") artichoke dip I have ever tasted.  Even the crackers were salty and tasty.
I also had their version of a Dark & Stormy cocktail called the Mo' Stormy with Ginger Juice, Gingerale, Dark Rum, Mint and Lime, which was excellent and, since the burger was absentee ballot, we shared the French Dip.  And that was good.  But not as good as a burger would have been.
Okay, now I want a burger.  Damn.  And I blame the Farm.
xo – N.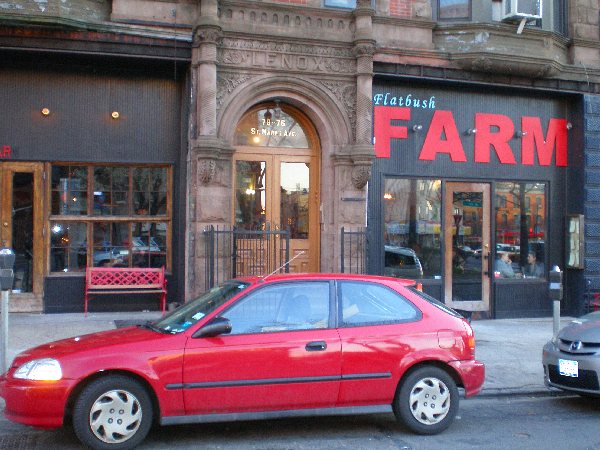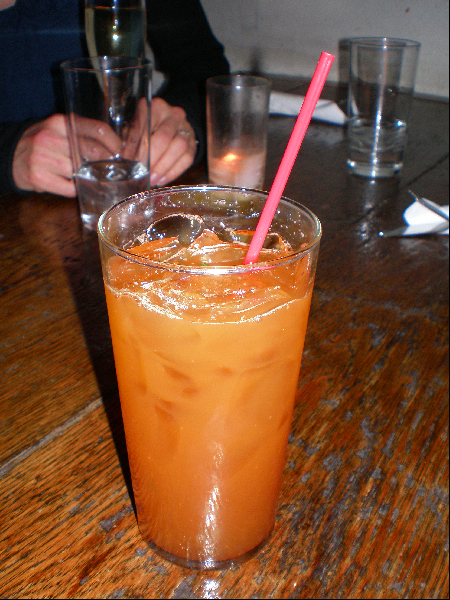 (The Farm & Mo' Stormy . . .)
HAPPY WEEKEND!