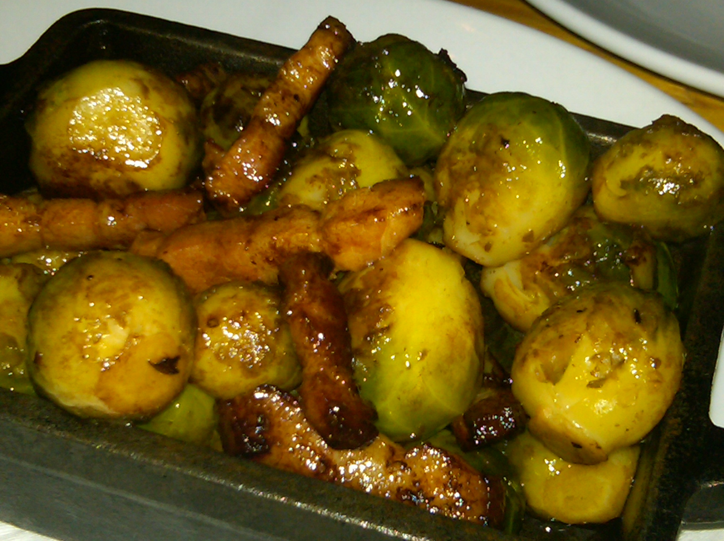 As sometimes is my sad fate, when I visited new gastropub Waterloo & City (from the former Palihouse chef) pre-opening to research a Daily Candy story, the kitchen was not fully functioning.  So, while I got a sneak peek at the menu and the decor, I didn't get to sample the goods.
So, I was psyched to hit the new spot with R. after a Rodarte event at Abbot Kinney's Mona Moore shoe store last night.  The restaurant was hopping and one of the sweet owners served us DELICIOUS sherry from his own personal stash, but the highlight was definitely the above Brussel Sprouts w/ Bacon, which were perfectly crispy on the outside and rich with the meat's flavor.
They're so good, you'll hardly believe you're eating your veggies.  Then again, bacon has that effect, I suppose.
W & C just started serving brunch too, so hopefully I'll check that out soon (plus I need to go back for the squash blossoms and the truffle fries).  Let me know if you have a chance to beat me to the punch!
xo – N.