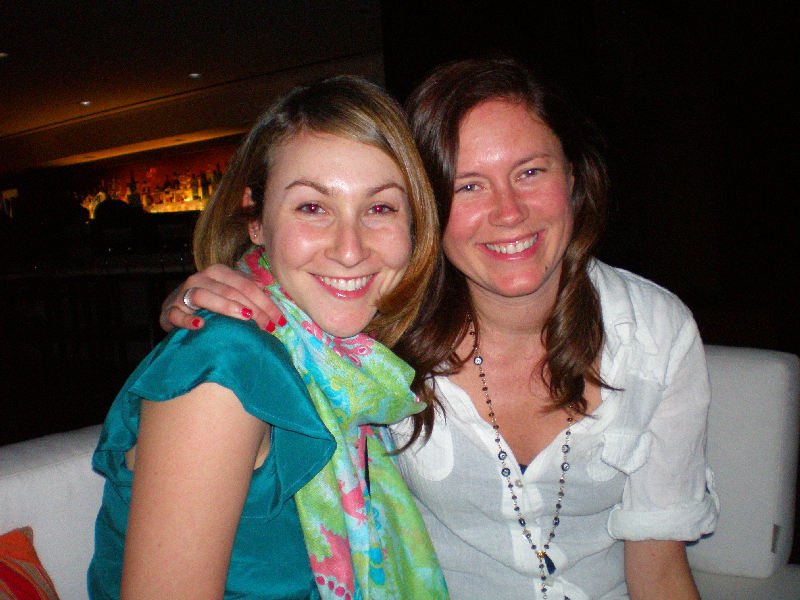 You all know I'm a scarf fiend.  I actually realized like six months ago that I needed to get a handle on myself.  I mean, how many scarves does one person need?
Um, a million, I guess.  Or a million and one, now that I was given the above Lilly Pulitzer scarf that I, of course, now can't live without.  I mean, I don't have another that's quite so bright and springy!  And it's so soft and light.  So soft and light, in fact, that I was willing to post the above heinous picture of myself (alllll nose, no neck) in order to feature it.
If you've never heard of Lilly Pulitzer and need a frame of reference, the iconic line is like the original Trina Turk.  You can just picture a cute little prepster in a 1960's shift dress, cardigan, oversized sunglasses and this scarf, right?
Personally, I debuted mine this weekend in Palm Springs, which is the perfect place.
And if you've never heard of Palm Springs and need a frame of reference, its like the original Palm Beach.
Groovy.
xo – N.
P.S. M. (who hopefully doesn't hate this pic of her too much cause I think it's cute) is wearing an adorable necklace by R.L.