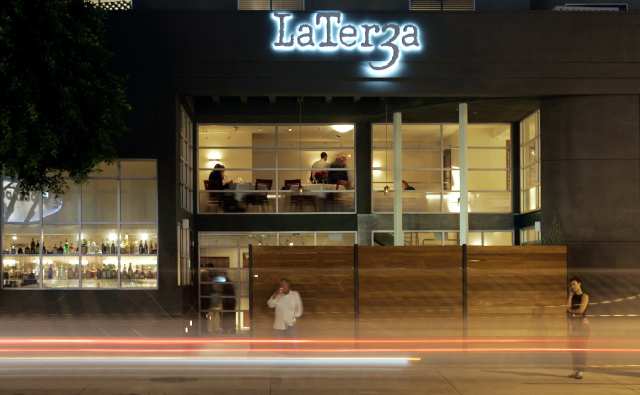 Blackburn + Sweetzer
reports (via
Daily Dish
) that Italian stallion La Terza in the Orlando Hotel (around the corner from me) will be lowering its price point and relaunching as Minestraio.  All good with me, so long as I can still get a glass of my (low class, but oh so tasty) Lambrusco this summer.
I mean, truly, what could be better than sparkling red wine?
Maybe amazing Italian food–from the guys behind
Angeleni Osteria
's lasagna with crispy spinach–on the corner, now for less duckets?
Bellissimo!
Ciao, Bellas.
xo – N.