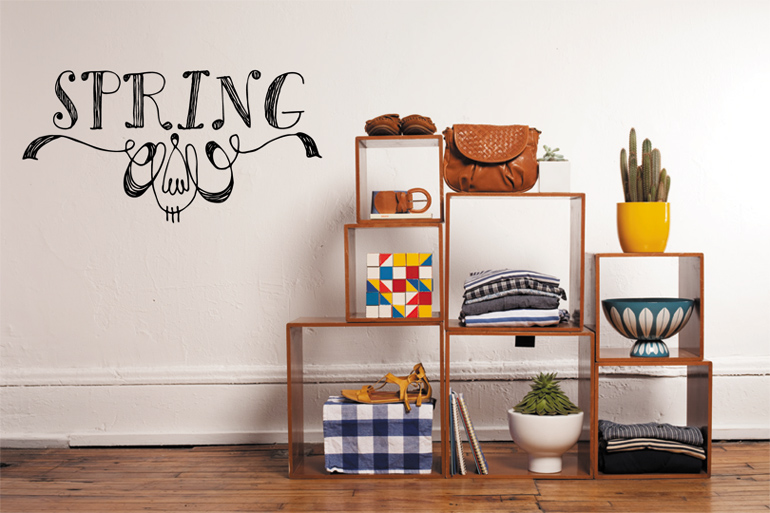 As you all know, I love nothing more than investigating an up-and-coming neighborhood full of indie boutiques.  Luckily, M. & R. feel the same way (also I threatened them with violence and the Family Channel's Make It or Break It marathons).

Anyway, T. was happy to oblige and took us all over the basic area from shop to shop.
I really liked a bunch of other shops like Tangerine, avant-garde Robin Richman, high-end forward p45 and new accessible shop Mulberry & Me (where T. brought an awesome bright green shirt and M. bought a cool macrame vest).  But my favorite shop was probably Penelope's, where I bought shoes that are making me quite happy.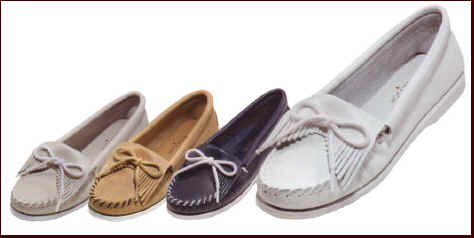 Okay, okay, I KNOW.  I previously resisted the moccasin thing, though I think they're cute.  BUT I tried on a pair of these Minnetonka Moccasins in blue and they were so adorable and comfortable and cozy (especially on my stupid sprained ankle) that I just fell in love.  I will be rocking these babies all through the spring and, for those of you who have been toying with the idea (you know who you are), I totally recommend this version.  They're so so comfortable and really inexpensive.  Plus, they look a little more classic, like preppy boat shoes or something.
Hey, didn't you all own these in elementary school?  I kinda love them.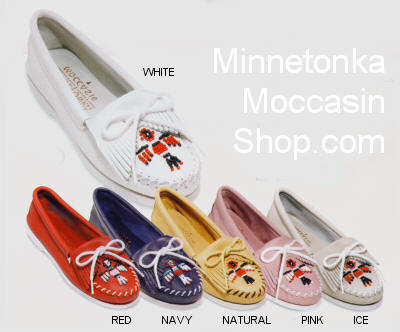 Sigh.  I wish I could hang out in Chicago some more.  I could rock these moccasins all around town, if I went when the weather was warm.  Plans, plans.  Dare to dream.
xo – N.