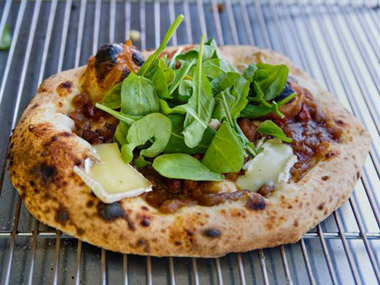 You may have seen yesterday's Daily Candy, which I wrote about Olio Pizzeria on the corner of Crescent Heights & Third.
The story kinda speaks for itself (if the above picture doesn't seduce you alone).  But I'd just like to tell a little tale–a fable really–to underline the fact that you need to check this place out:
OKAY!
Once upon a time, like two months ago, a girl was sitting on her couch watching something really intellectually stimulating like ABC Family's Make It or Break It.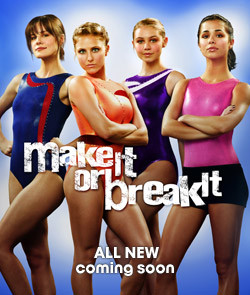 Suddenly, her husband came home, all out of breath and excited.  (He wasn't out of breath BECAUSE he was excited though.  It was because he doesn't get enough exercise and there are steps leading up to our–I mean, their–apartment.)
Anyway, he handed her a pamphlet and said that someone was giving out samples because they'd be opening a new pizza place in our neighborhood soon and that the pizza was amazing.
The next day, after a VERY filling brunch, the girl and two of her bffs were walking down the street, when she remembered the guy giving out samples.  Despite their stuffed bellies, the girls wandered over to his corner, where a crowd had formed around a mobile pizza kitchen.
The pizzas were instead awesome (and the owner was the NICEST GUY EVER), but then–just as the girls were leaving and felt they couldn't eat another bite of food–he handed them his version of a danish.  It was wood-fired on pizza dough with lemon cream, fresh blueberries and a bit of burnt brown sugar and it was the best thing EVER.
In fact, the most stuffed girl among them, who had at first rejected even a bite, asked if she could eat the rest.  Then they got into a HUGE bloody fight and tore each other limb from limb over the danish!
No.  That last part never happened.  But the story needed a little excitement, no?
Anyway, run don't walk.  That's the moral of our tale.  That and you should totally watch Make It or Break It.  And Drewser should get more exercise.
The End.
xo – N.