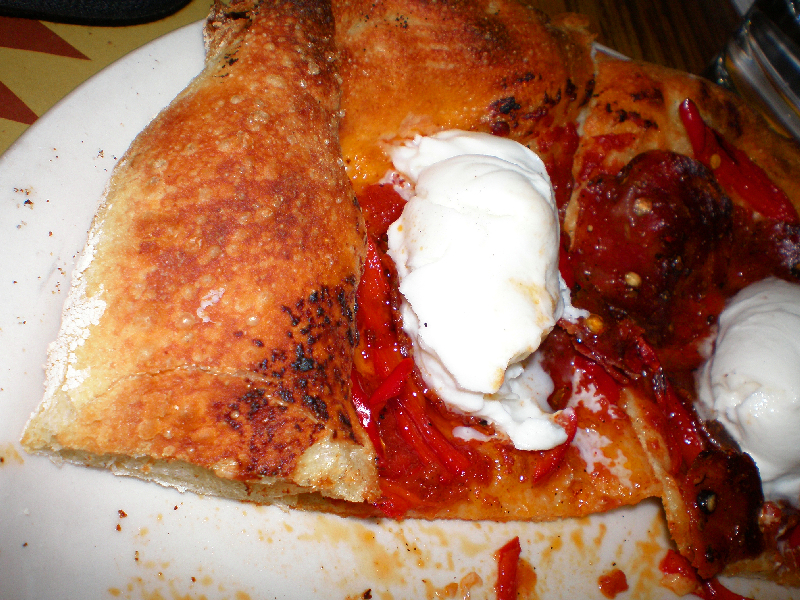 You know, it's hard out here for a pimp (especially if said "pimp" happens to be a lactard).
Seriously, you know what sucks?  Going to LA's most lauded upscale pizzeria with a cow cheese aversion.  Last week, I had the pleasure of dinner at Pizzeria Mozza with some Gs (yeah, I'm in home girl mode) and was able to order a totally delish meal–without an ounce of sacrifice–sans cow dairy.**
[**BTW–I feel like it's important to note that I would TOTALLY cheat, if this solution wasn't an option.  I mean paleese.  It's worth it.]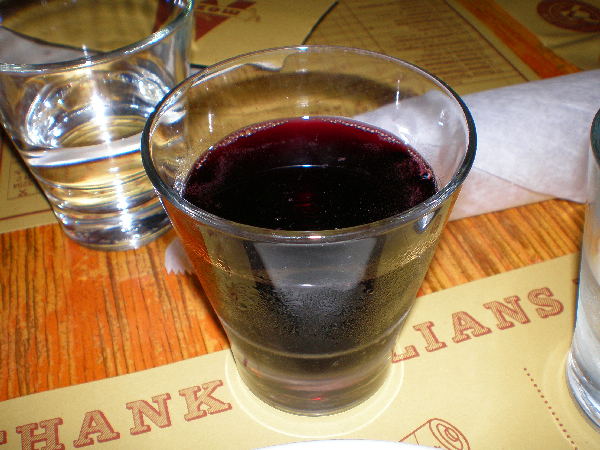 First, I ordered a glass of Lambrusco, which was super dry and rich (great–if you like them that way).  To be honest, I like a sweeter version, but I think that's just my bad breeding, right Dad?
Pizza-wise, having sampled many a Mozza version, I firmly believe that the Salumi, Mozzarella, Tomato and Fresno Chili Pizza is the bestest. (It's now called something slightly different that I should have noted, but, if you describe it, the waiter will point you in the right direction).  The crust is always crusty and chewy goodness, the chilis are spicy and the salami is just perfection.  (See half above, after I'd already devoured the first slices).
They let me sub buffalo mozzarella for a small fee, which made all the difference.  A small part of me suspects that they actually gave me burrata instead of buffalo, but my "just in case" lactaid did the trick anyway.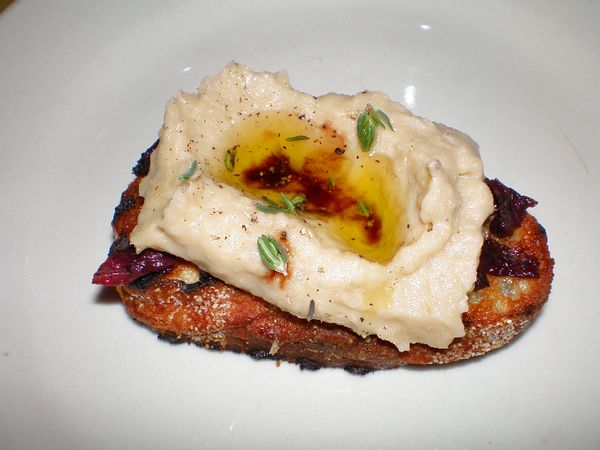 I would feel robbed without the Bruchette with White Beans alla Toscana, extra virgin olive oil and saba (above).  I just love the  texture and flavor, plus it's just another excuse to eat olive oil and great bread.  What could be bad?
And my beloved brussel sprouts were out of season (I don't even like brussel sprouts from anywhere else), so instead we went for Crispy Goat Cheese and Umbrian Lentils and also a seasonal Farro situation with cucumbers, goat cheese, onions and some acid to cut the richness of the rest.  Both were delicious, as expected, though it's hard for any lentils to touch the crispy ones from Cobras & Matadors.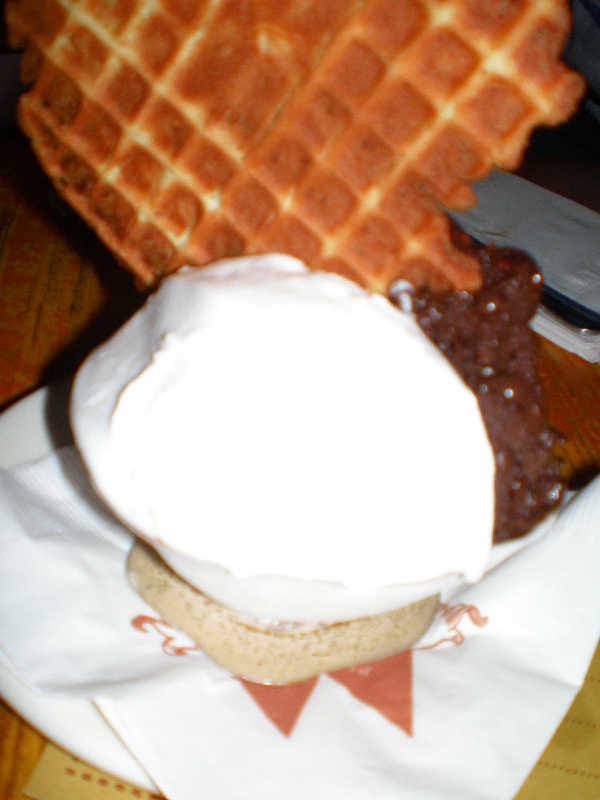 Finally, for dessert, I just had to order sorbet, which I figured would be decent, but basically sad cause it's not ice cream or whatever.  I could not have been more wrong.  I ordered chocolate and coconut and they both tasted like heaven on earth with more texture than the average sorbet: chunks of fresh coconut and crunchies in the chocolate.  See?  I was so drunk with happiness that I couldn't even take a focused picture!
Anyway, that was my cow cheese-free Mozza experience.  Now, may I please have some more?  Maybe next diet "cheat night"–right, Drew?
xo – N.