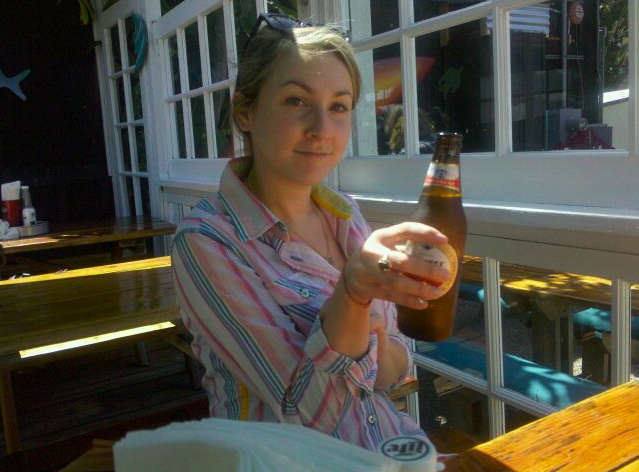 If I'm honest, I've been feeling pretty bah humbug about the whole summer thing.  In the last week or so, a few people have mentioned how excited they are for the coming warm weather and mostly I've smiled and nodded insincerely, visions of my un-air conditioned apartment dancing in my head.
But this weekend may have actually convinced me that the coming season, even in dusty dry desert L.A., may be a good thing.  So, if you've been feeling similar trepidation about the coming summer or just want to get into the groove, here are some activities I can recommend:
1. GO BLOND: You'll see above that I threw brunette caution to the wind and lightened my hair up (compliments, of course, of Sheri at Roman Salon), thereby lightening my attitude.  Also, now I look less like a drowned rat.  I was REALLY behind in my grooming.  Next week, Brazilian blowout with Lien, so that I don't have to worry so much about blow drying or frizz when it gets super hot.
2. GO TO REEL INN: Also pictured above, I headed with B.F. and new pal P.C. to everyone's favorite Malibu seafood shack for some fried shrimp and steamed clams and the works!  Just the smell of the ocean and the drive up PCH started to get me excited for beach days!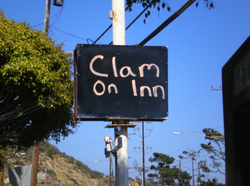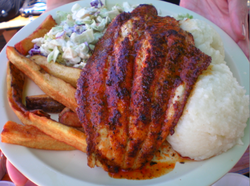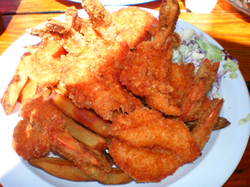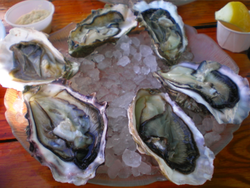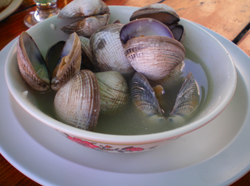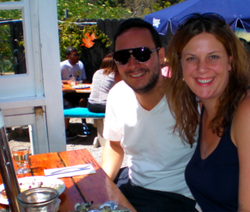 [CLICK IMAGES TO ENLARGE]
3. STOP BY BARNEYS: B.F. & I checked out new summer makeup colors, shoes and clothes (specifically for her upcoming trip to Spain) and stocked up on some of my favorite T. LeClerc concealer.  I fell in love with these Jil Sander mesh shoes. I want them so bad!  Is anyone listening?  Andre??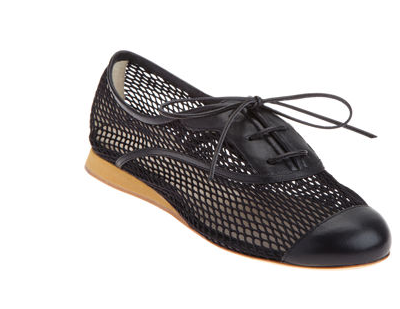 4. LIE BY THE FOUR SEASONS B.H. POOL: B.F. was staying at the Four Seasons, so we headed there to lie around slathered in sunblock, drinking peach smoothie samples and wading in the squishy padded bottomed pool.  The whole pool area was recently overhauled.  I think you can also use the pool, if you get a spa treatment.  Now THAT sounds like a good afternoon.
5. DRINK EARLY EVENING BEERS AT SURLY GOAT'S NEW OUTDOOR PICNIC TABLES: I mean, as if trying sour beers (SO GOOD!) and new IPAs for the first time wasn't enough, R.S.'s bar has now introduced a hardcore bratwurst and pretzel cart dude.  I mean, what could be better?  I could be biased since the owner R.S. is my friend, but I don't even need to be!
Just five steps and I'm practically ready for summer.  Now where to find that perfect new one piece … anyone?  Anyone?  Where are my mesh shoes?
xo – N.