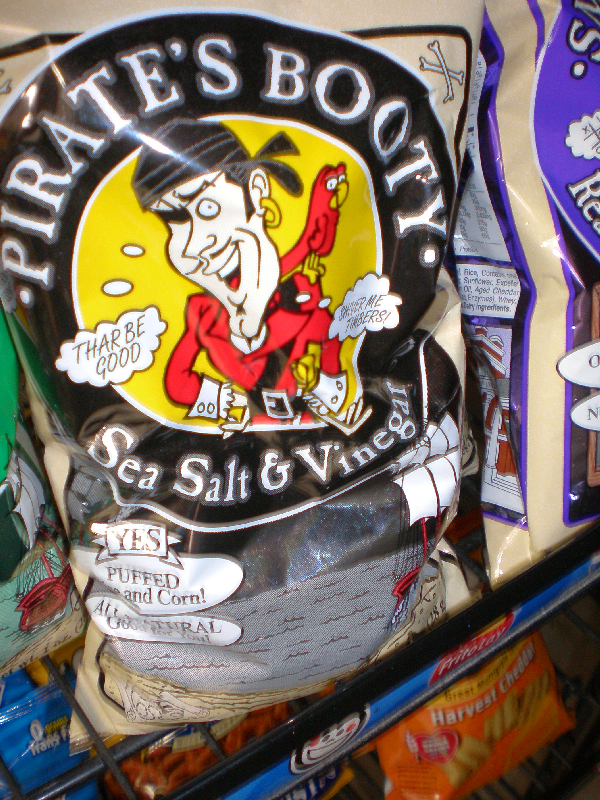 I mean, I vote "aye" for anything salt & vinegar. 
But this Pirate's Booty is basically "healthy" salt & vinegar cheese doodles.  Need I say more???
Bootilicious.  Jeez, I must be tired.  TGIF.
xo – N.
P.S. On the website, I saw something about the Make Your Own Kettle Chip Flavor Challenge.  Sounds awesome to me.  I can finally make my beef stew and green pepper flavored chips.  Spicy tuna?  Hmm . . . the possibilities are endless.