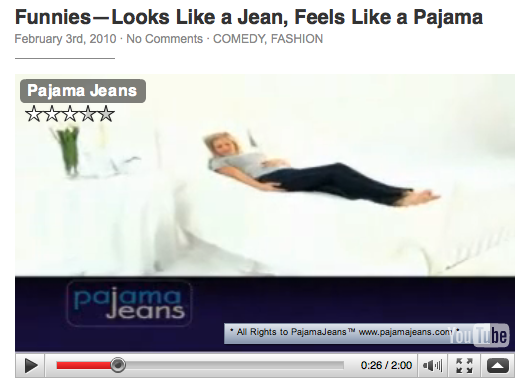 The Best Link Today:
In case your Snuggie and Uggs haven't sapped you of every ounce of remaining energy, B + S reports on the final leg of your journey to totally mushy couch potato: pajama jeans.  Make no mistake folks: these elastic waisted sweat pants are just a bump on the road to nightly McDonalds and Hungry Man dinners, muffin tops, obesity and, finally, an inspirational stint on The Biggest Loser.
Maybe Jillian & Bob will even let you work out in them.  Dare to dream.
xo - N.