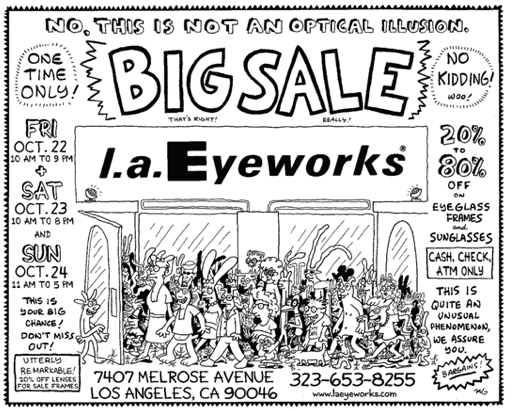 Tourists may talk up the Hollywood sign and Mann's Chinese, but us L.A. locals know it's staple events like the Fred Segal Sale, Modernica Warehouse Sale and Third Street Holiday Block Party that keep us keeping on.
Well, one such such event is just around the bend starting this Friday and that, my LINTY friends, is the l.a. Eyeworks Sale.  Not only is the sale a highly anticipated local L.A. tradition, but the brand itself has been beloved FOREVER!
Personally, I'm thinking I need a new pair of regular glasses.  Maybe something dramatic like these: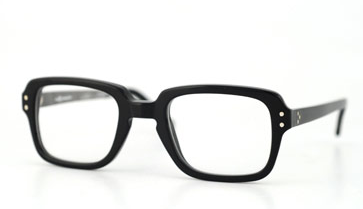 Who knows?  Only time will tell!
xo – N.