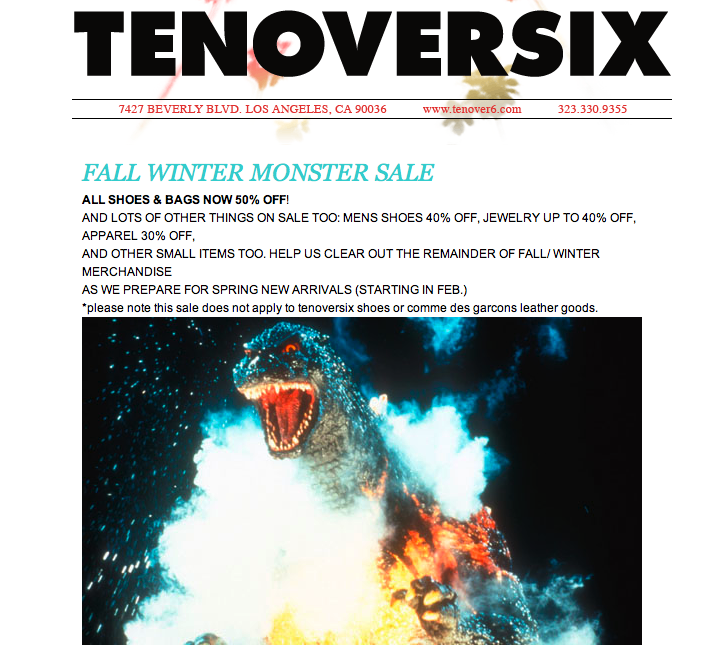 This post definitely falls under the category of I actually sort of don't want to tell you, but (sigh) I feel it's my duty to do so.  I guess I better get over to the store today before all you hounds beat me to it.  Yeah, I called you hounds.  If the milk bone fits . . . that's all I'm saying.
Okay, ignore me.  I get competitive when it comes to discounted accessories.  TenOverSix (everyone's favorite accessory Mecca in LA) is having a "Monster Sale."  This time, you (or I) can peruse the bag wall and grab some stuff from the likes of Vivienne Westwood and Mary Ping for half the price (and those are just the non-leather options).
Oh, and did I mention the amazing shoes?  Also, 50%-off, my friends.  Last time I was in there (which was just a few short weeks ago), there were at least six pairs of shoes (lace-ups and loafers and boots, oh my) that I would have done some seriously indecent things to own.
Just kidding about the indecent things.  I'm kidding.  Really.  That's just my own personal Hyde talking.
I guess you could say it's my inner "Monster."
xo – N.