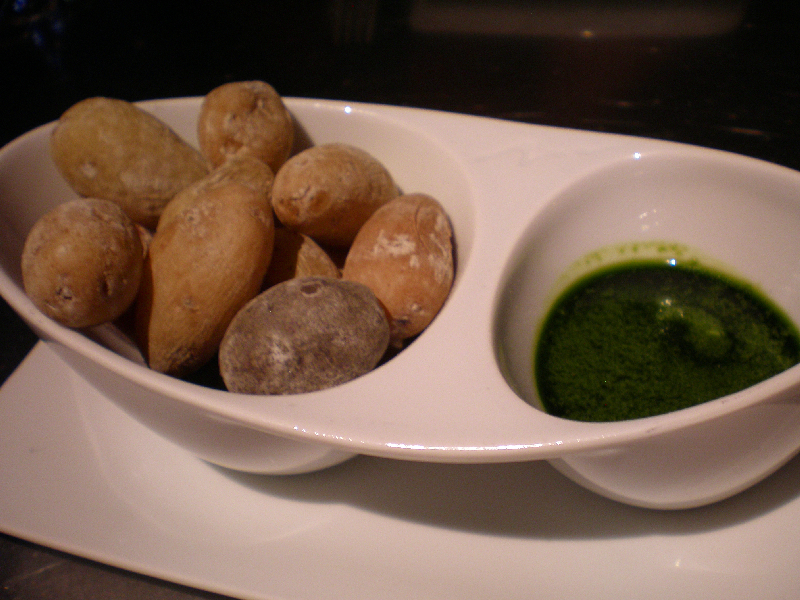 My 'rents are leaving town today.
Badadadadadum, dum, dum. Badadadadum, dum dum.  (That was my blues riff, in case you were wondering).
They're not running from the law.  And they're not going on vacation.  They're moving.  At least for now.  They'll be coming around the mountain when they come.  What am I talking about?  Anyway, while I'm totally bummed, we did have a fun week "doing LA" with my sistah (no, really, my sister) before they left.
For final LA cocktails, we ended up at SLS' Bazaar, which (if you don't already know) is a wild romperoom of carnival-style wacky Philippe Starck madness.  It's an open floorplan space attached to SLS Hotel with two restaurants, a patisserie, a bar, an ecelectic boutique called Moss, a cotton candy fois gras cart and a fortune teller.  I'd been to dinner here a few times before.  And, actually, Andre and I spent our wedding night at the hotel the first night it opened.  But my parents hadn't experienced the whole shabang.
For the most part, the food and the cocktails are totally amazing, which makes the sceney hype of the spot feel earned.  It's just fun and, well, LA in every way.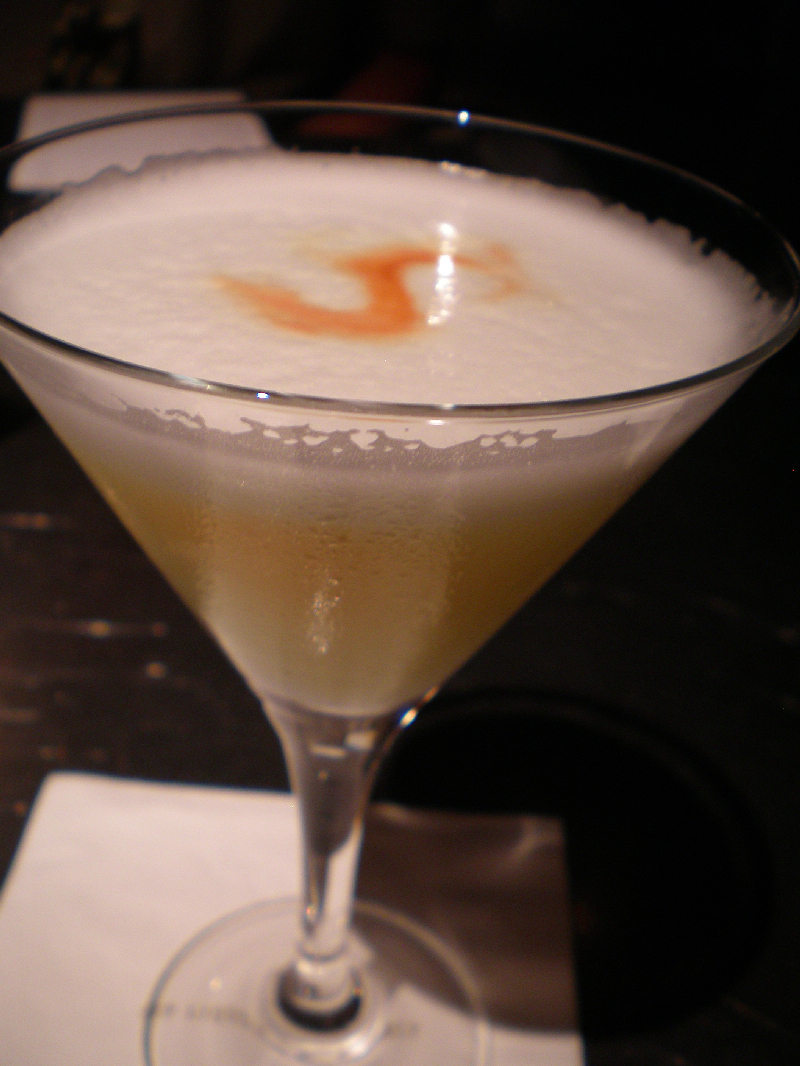 I love their Pisco Sour and the above Papas Canarias (or salty wrinkled potatoes with mojo verde) and those did not disappoint.  The Chamay and Vodka Martinis consumed by the others were clearly a hit too (judging by the speed of consumption), although I have to admit that emotional eating and self-medicating have definitely characterized this last week in LA.
Eh, I'm tired.  Too much drinking and eating.  That's all folks. Badadadadadum, dum, dum.
xo – N