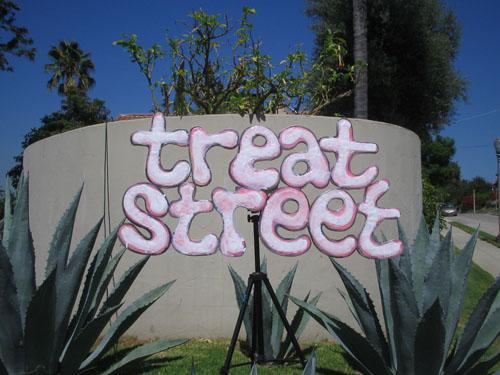 http://treatst.blogspot.com/
Everybody loves a bake sale, right?  All those delish homemade icings and crispy treats and whatnot. Well,
Blackburn + Sweetzer
reports that
Treat Street
(that ever elusive, underground society of baking fiends) is holding one of their beloved bake sales this Saturday (tomorrow, folks) at 10am in Silverlake at around Micheltorena and Dahlia (my middle name, BTW).
B + S mentioned something about tasting doughnut muffins at one of their sales in the past, so that's enough to spark any sane person's interest, right?
A sweet weekend to all!  And to all a good night.
xo – N.