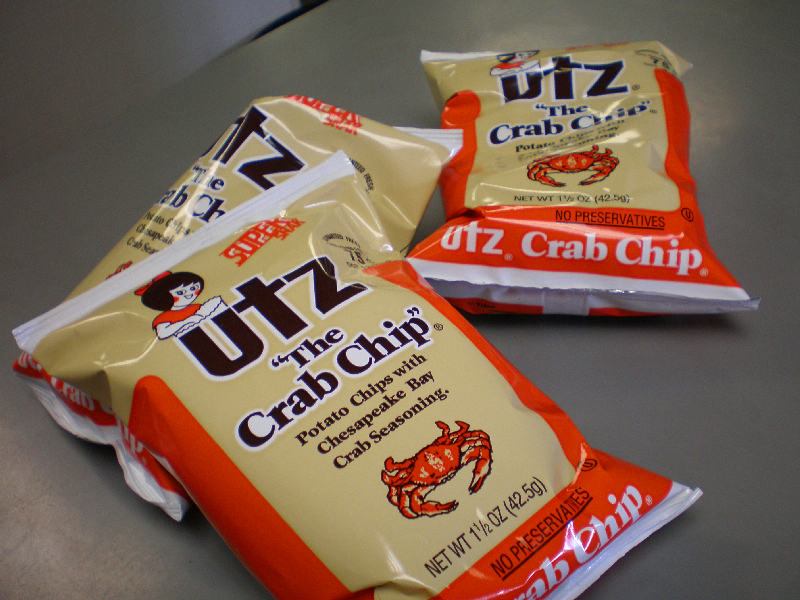 This torturous heat wave has me wishing summer was over already.
Maybe I'll regret saying that later, when I'm shivering while getting out of the shower and wondering why I under-dressed yet again for a chilly LA evening, BUT right now I am over it.
Still, I love me some Old Bay and these UTZ Old Bay "Crab" Chips are at least one bastion of summer fun that I don't mind lingering.
Also, they're a lot less work than crab fests.
There is a serious seafood theme to this blog lately, no?  Seafood found among the LINT.  Gross.
xo – N.