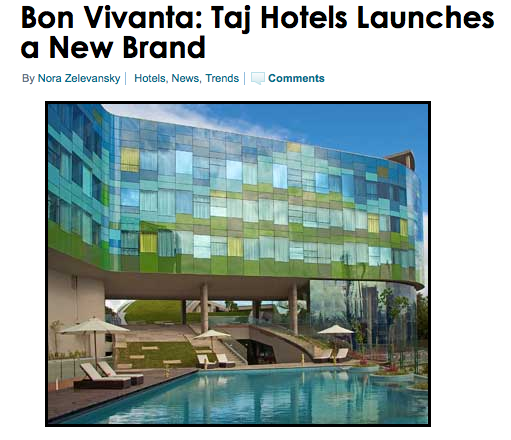 Happy Monday!  Don't you wish you were in the above instead of at your desk?
Eh.  It's kind of a far flight away.  (Does that make you feel any better about being at your desk instead of in the pool?  I'm trying!)
ANYWAY, you can read all about the above on Travel + Leisure today in a post by yours truly: Upper upscale hotel brand Taj has launched a new brand called "Vivanta" for the younger, cool kid set.  Extra, extra.  Read all about it.
Meanwhile, I'll be busy distracting myself by watching DVD after DVD of Freaks & Geeks for the first time ever.  It's like I've discovered the TV holy grail.  Seriously.  I may not leave the couch for like four days.
Danka, Mr. Apatow!  Je t'aime!  Then it's back to the desk …
xo – N.