LA (AND BEYOND): CRUMPLED TWENTY
By Nora Zelevansky / March 4th, 2009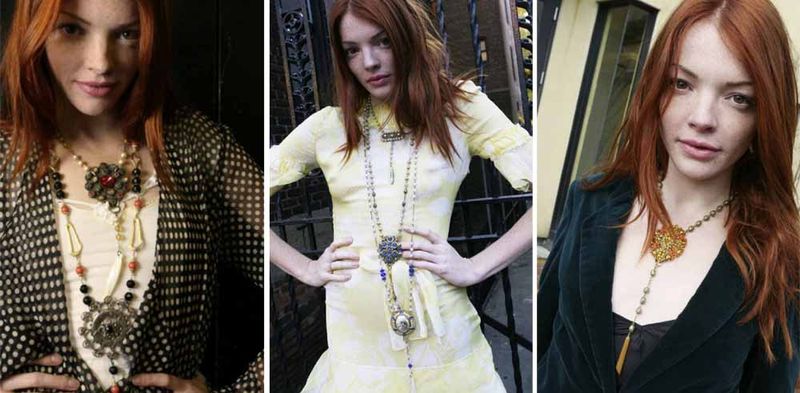 (B + S Features Jennifer George NYC's Necklaces Above)
My taste skews pretty classic, so–for contrast–I'm a sucker for an eclectic or bold accessory to liven things up.  Enter
Jennifer George NYC
, whose new one-of-a-kind necklace collection (created from vintage treasures scouted from NYC to Toronto and beyond) are a layerer's dream.
Our trusty pal 
Blackburn + Sweetzer
reports the deets on the designer's LA trunk show at beloved accessory shop 
Intuition
on Friday and Saturday from 10am to 5pm.  Jennifer's unique bijoux is not yet on sale at any LA boutiques, so this is a rare chance to grab some bohemian props (although I believe you can order via contact info on the website too).
Best of all, no two are alike, so your piece is supremely unique.
Just like your own eclectic ass, right?
xo – N.