BROOKLYN: THE BEST CREAM CHEESE SELECTION
By Nora Zelevansky / April 13th, 2009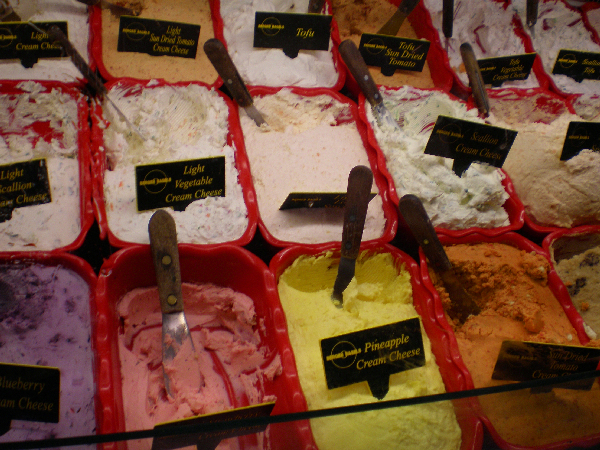 Throughout the ages, poets and soap opera actors alike have wondered: Is it possible to love two entities at once?  Well, folks, I'm here to tell you that, yes, it is.  See, growing up on Manhattan's Upper West Side, I have endless happy memories of marching into H & H bagels, demanding whatever was hot (ideally an everything, salt or raisin bagel) and then watching the doughy heaven steam against the cold air, as I devoured it under the brown awning outside.
In recent years, though, I've spent a lot of time nesting at my sister's abode in Park Slope and, now, I'm in love with another as well: Bergen Bagels.  I mean (I know this is not surprising cause I'm obviously beyond food obsessed), but literally hitting BB is one of my major first priorities upon arrival to NYC.
Here's why: first of all, though LA has a rep for being all woo-woo and health conscious and all that jazz (must be the plethora of nutritious Botox), for some reason the Cali bagel places almost never carry tofu cream cheese.  Now, I'm sure that sounds pukey anyway to some of you purists, but–for us lactards and vegans too–it's a necessary evil like goat milk ice cream or I dunno–other stuff.  Tofu scallion cream cheese happens to rock and BB carries that along with about 5 billion other types of cream cheese.  Seriously, doesn't the above look like gelato?  It's their selection of CREAM CHEESE!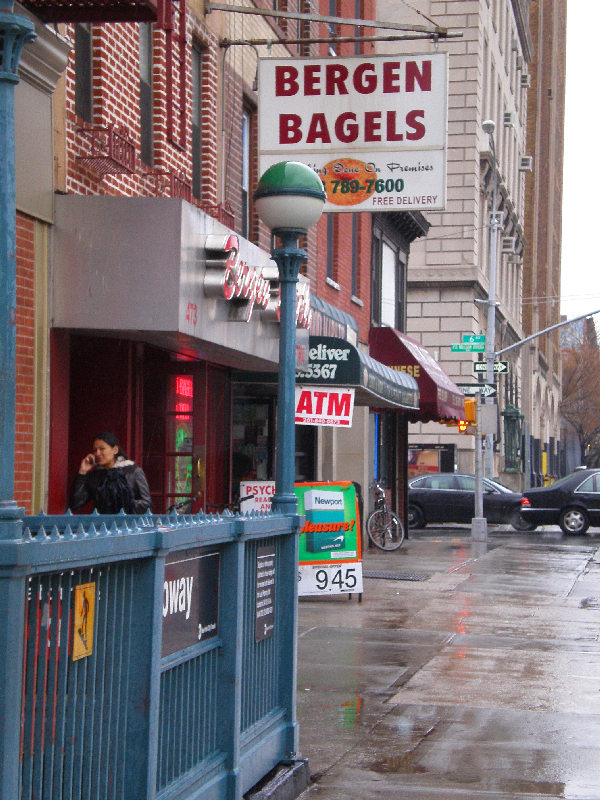 Second of all, their black and white cookie is unreal, they carry Dr. Brown's soda, their chicken soup is the perfect blend of homemade and canned-style thin noodles (not TOO real, if you know what I'm saying) and their cranberry muffins are almost (ALMOST) as good as Fairway's version.
OH and their salad bar is like the cheapest best salad bar deal in the city.  So cheap and also fresh that I feel like I almost should keep it locals' little secret.  But I won't.  Cause this is Pocket Lint.  And this is just how we do.
xo – N.